Helpvideoes:
Expressions:
Endcaps/Cable guides:
Filament guides:
Covers:
Tool Accesories:
Fan ducts for print head:
Extras:
Stepper damper mounting (without removing pulley)
Y-Axel:
X-Axel:
Z Axel:
3D Modeling:
Slicers:
FFF Profiles:
Testprints:
Heat tower: (190-240 degrees)
Choose the temperature that has the nicest print, and not least the nicest lines in the bridge.
The profile in the slicer is made with several processes. You place the blocks on top of each other and make a process for each block with the temperature on the block. Start with the hottest and end with the coldest. Be ready to pause the printer if it starts to peck at the extruder at low temperatures. As you can see, the top block here is not very nice.

https://www.thingiverse.com/thing:2223651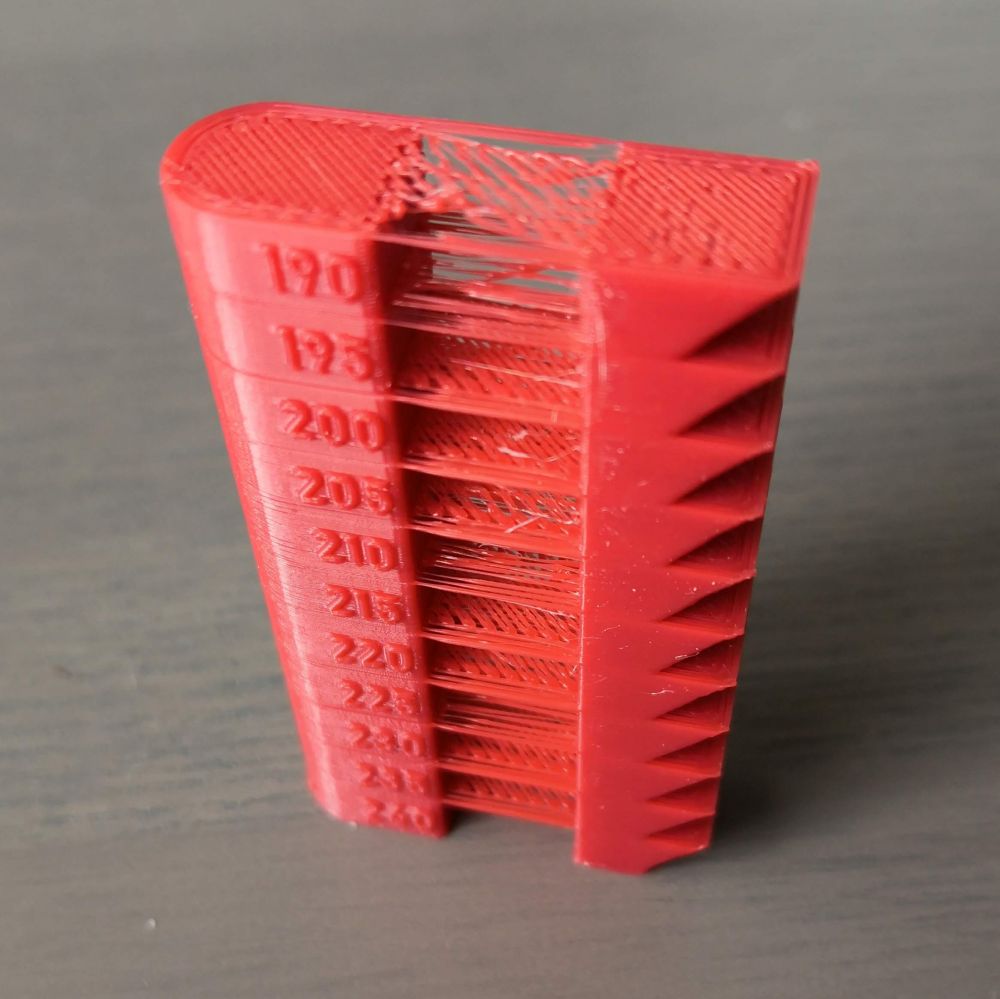 Retraction tower:
Choose the height that looks the nicest.
The profile you make in your slicer should raise the retraction every 0.5 cm, by 2 mm (By bowden tube printer).
So the image shown shows a fine retraction from 1 centimeter, so the retraction will be 4 mm on this red filament.

https://www.thingiverse.com/thing:2563909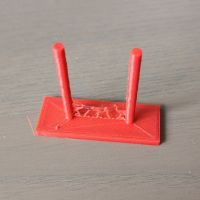 Extrusion width:
This square is printed with an extrusion multiplier of 1 and an extrusion width of 0.48mm (auto).
The profile settings in the slicer must be 1 perimeter, 1 bottom layer, 0 top layer.
So when the square is printed, one should be able to measure the wall thickness to 0.48mm.
It's a little tricky and you can skip this test.


https://www.thingiverse.com/thing:1796601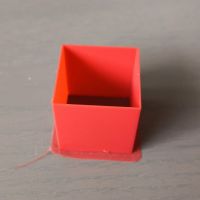 E-Step calibration:
The cube should measure 20 x 20mm when printed. This way you can also see if the goals hold or whether further adjustments need to be made.
https://www.thingiverse.com/thing:3189377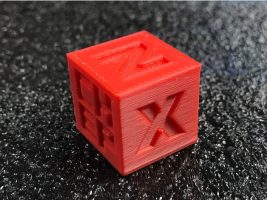 Specialprint:
Strengthening print:
Here is a link on how to strengthening the print. This can typically be done in an oven where you heat up the print to change the structure of the print and remove tension from the print itself.
https://rigid.ink/blogs/news/how-to-anneal-your-3d-prints-for-strength