HwT: Havit Gamenote HV-KB395L
I have a new review online at HwT.dk
I have been looking at a to me new manufacturer. Havit mechanical keyboard HV-KB395L has been reviewed.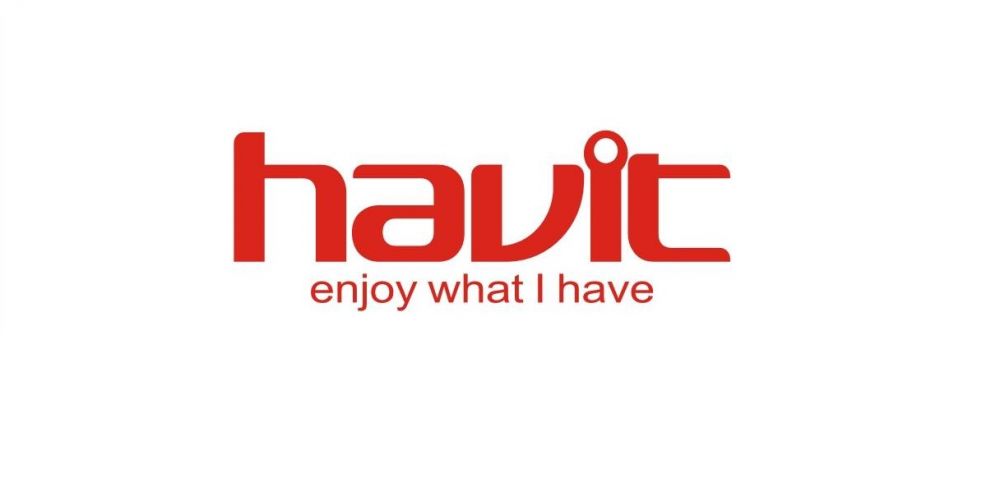 The keyboard itself is good enough, however, there are some shortcomings that I personally cannot live with.
Among other things, there are no dedicated shortcut keys for multimedia features. I use it all the time, so I will not do without it.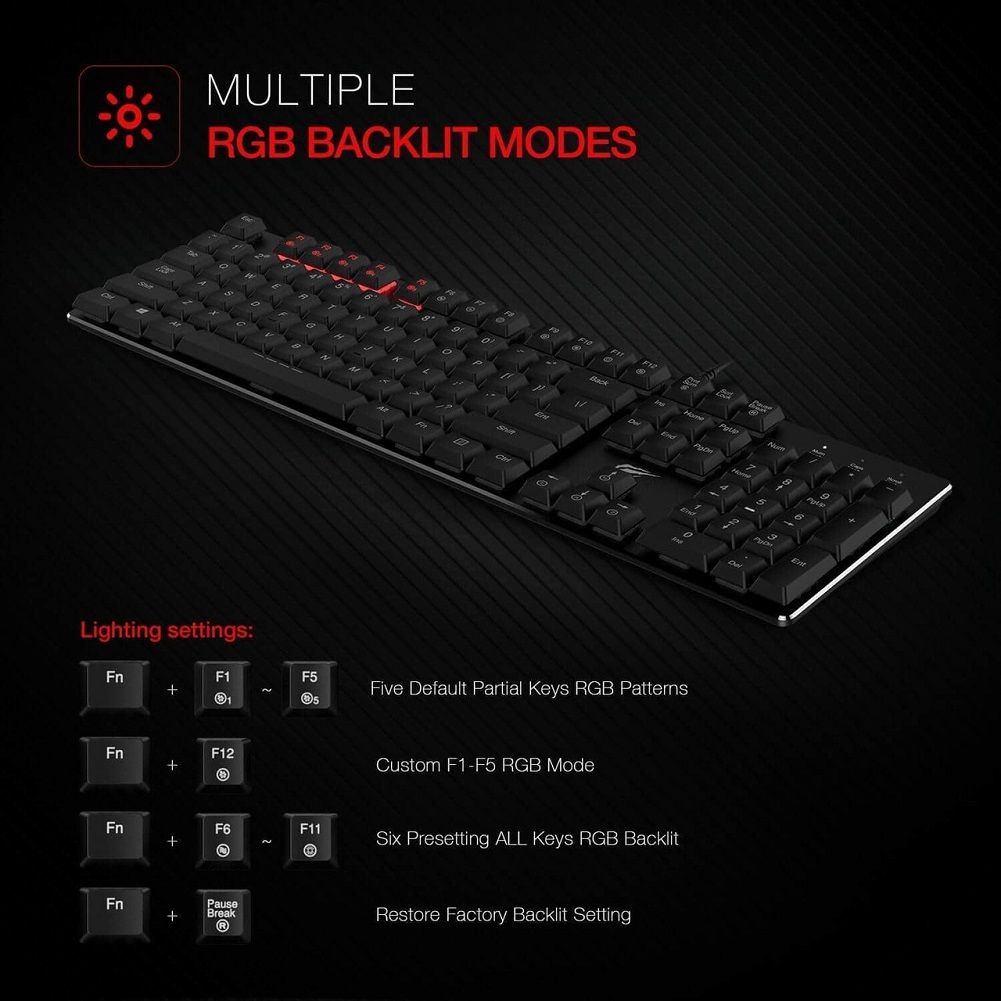 The keyboard is full RGB and there's software for it. However, the light can be controlled directly on the keyboard using Fn shortcuts, which is ok.
The USB cable can be removed.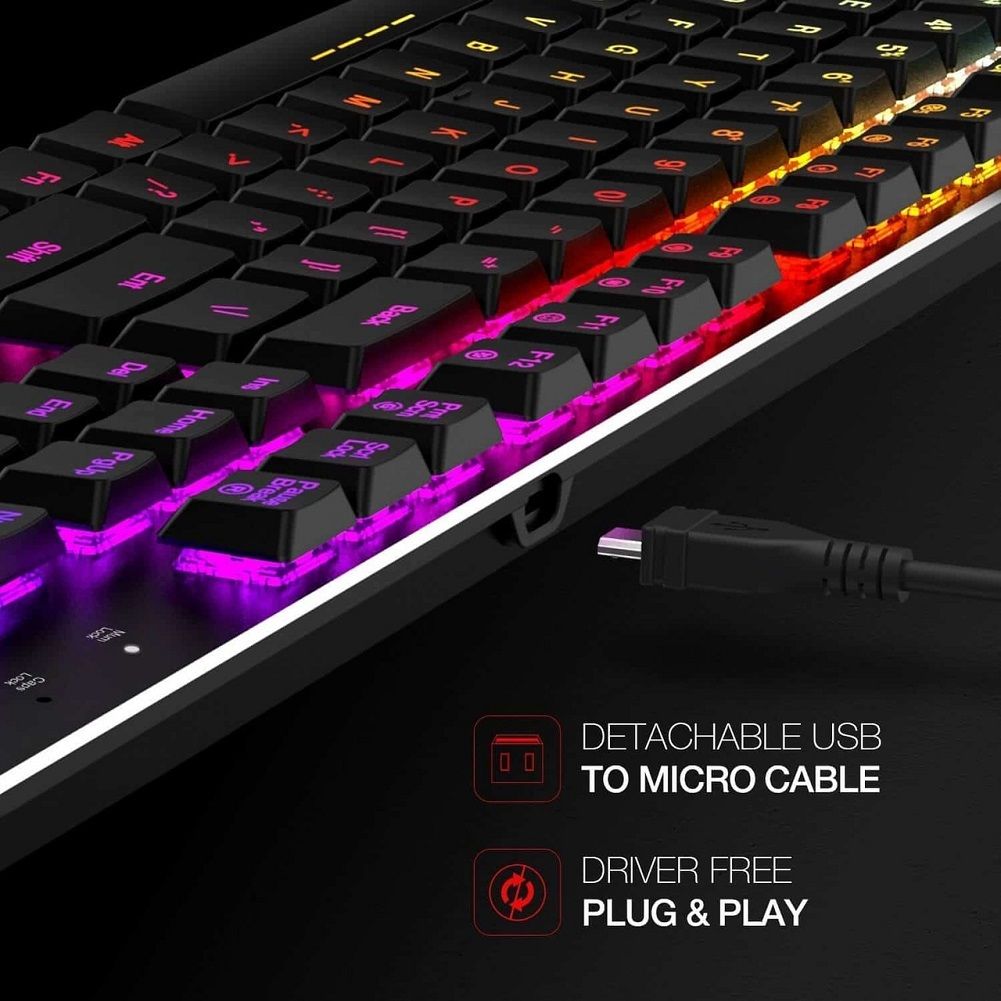 The contacts in the reviewed model are Kailh blue contacts. It is a well-known brand that many uses when not using Cherry contacts. Blue is recognizable by click sound and tactile feedback.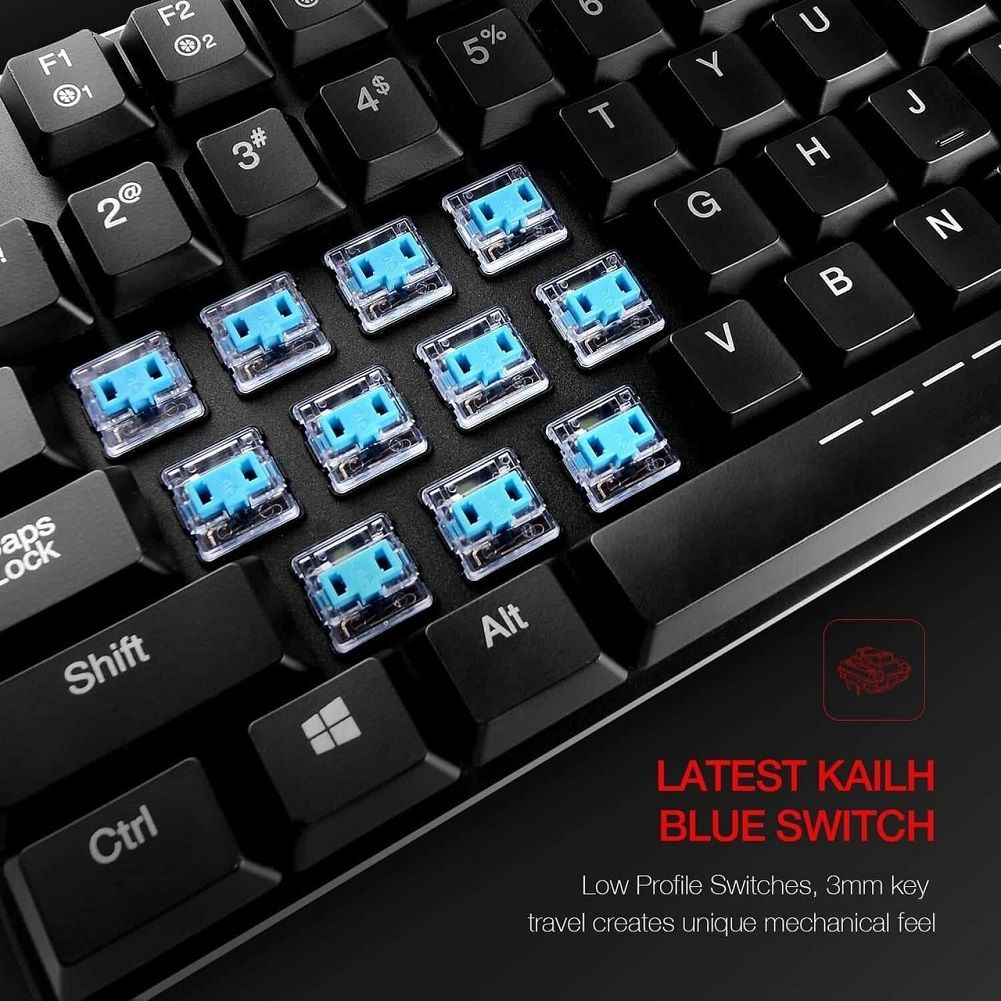 The contacts are low profile and therefore activated faster. It also requires less force to press them, compared to most other contacts known in the market.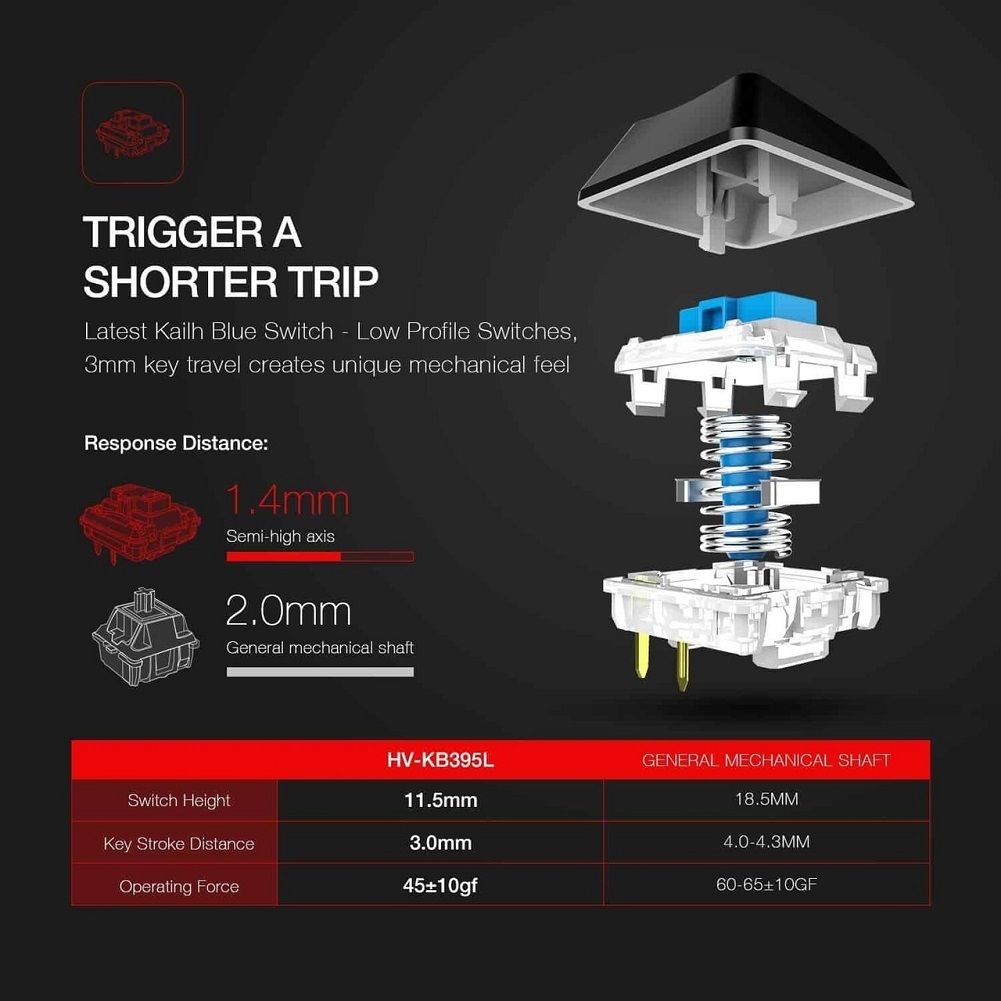 As you can read in the picture here, the keyboard is only just 30 mm high and the contacts can withstand over 50 million activations. That's a lot.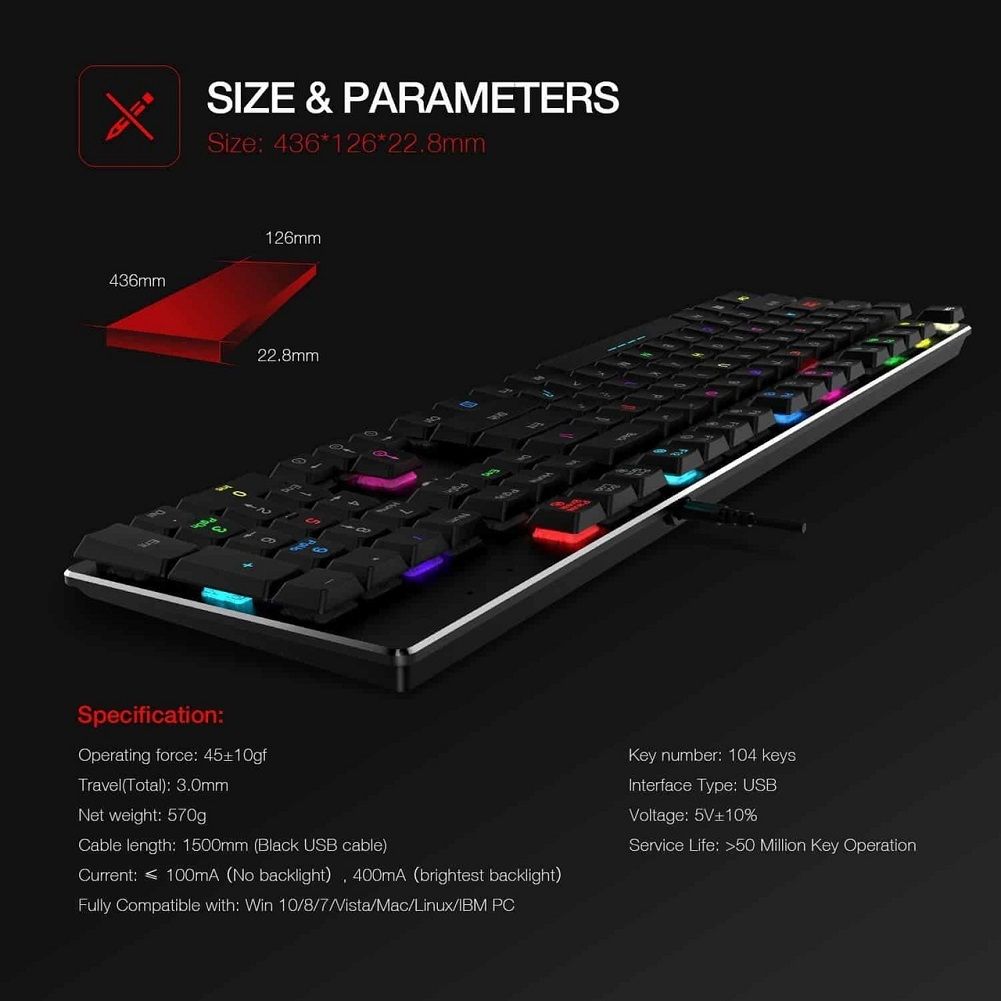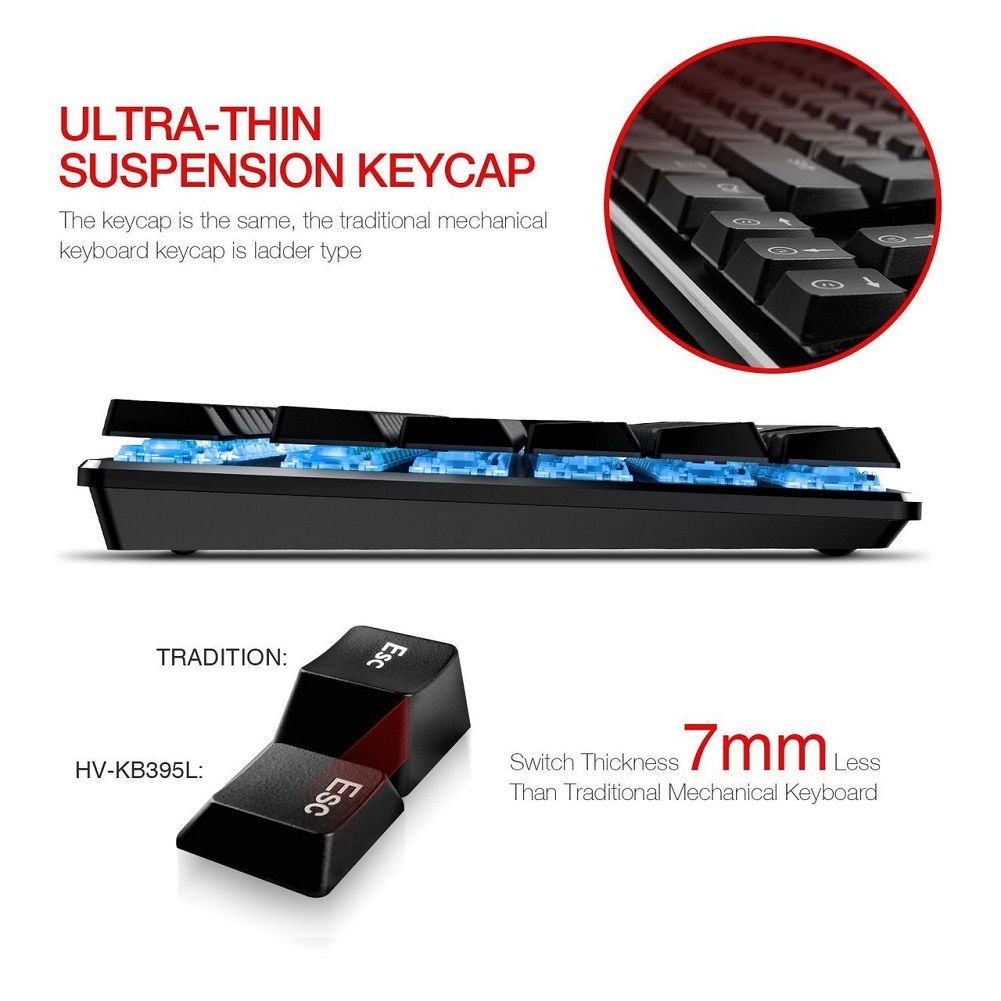 Click on the image below to get to the article at HwT.