ASUS ROG Claymore Keyboard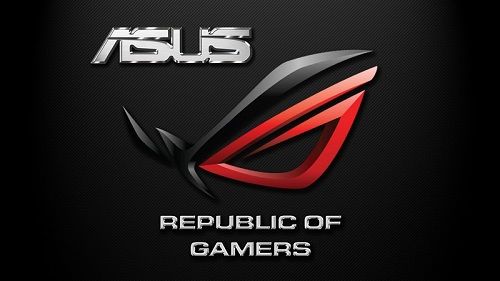 ASUS ROG Claymore is a great piece of hardware with its RGB colors, aluminum finish and the unique pattern that decorates the entire keyboard.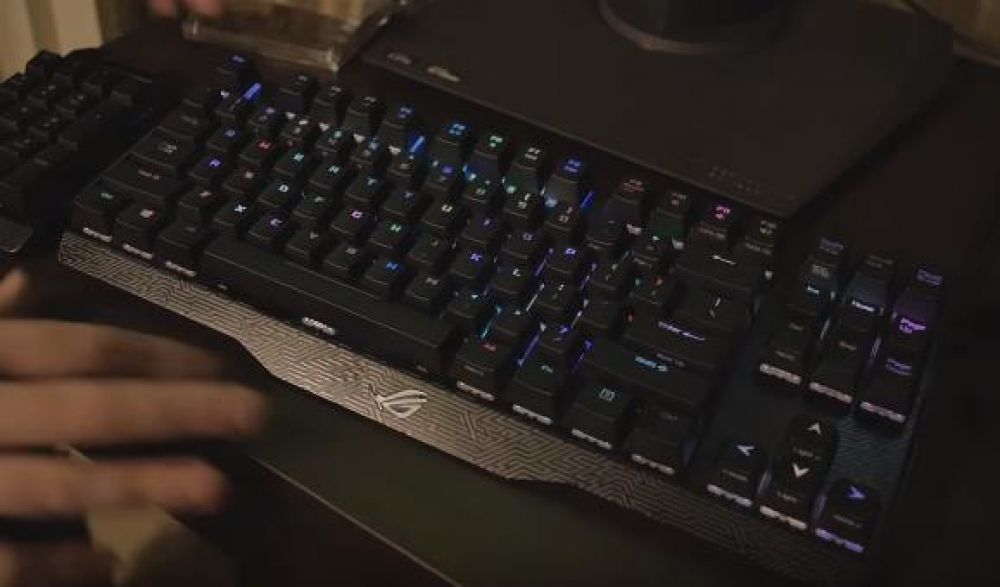 Like many keyboards this have both RGB lighting, Cherry MX switches and optional macros etc.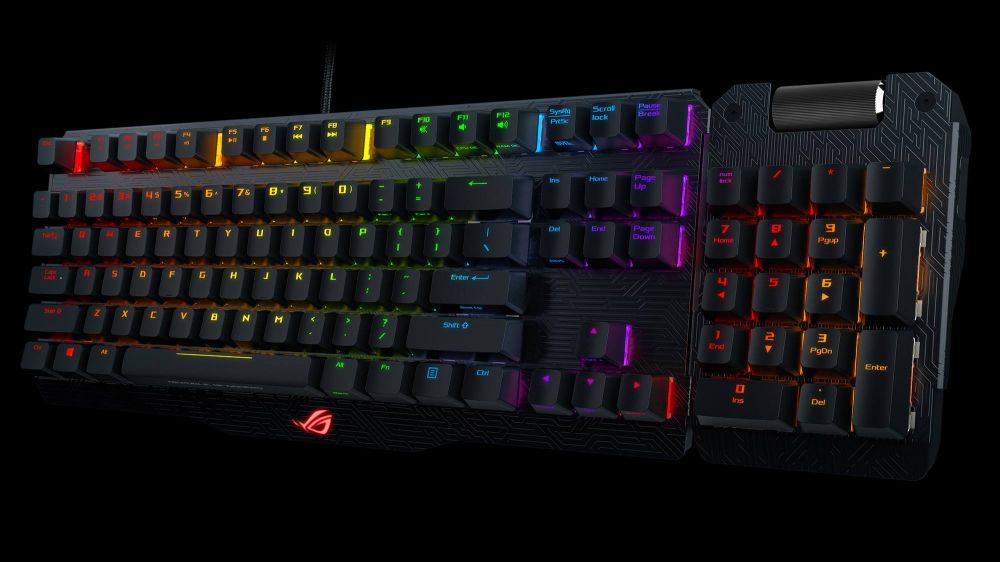 ROG Claymore is a part of the ASUS Aura series, and therefore it can also work with other products of this serie of products, such as motherboard, mouse and headset (for example the ROG Centurion).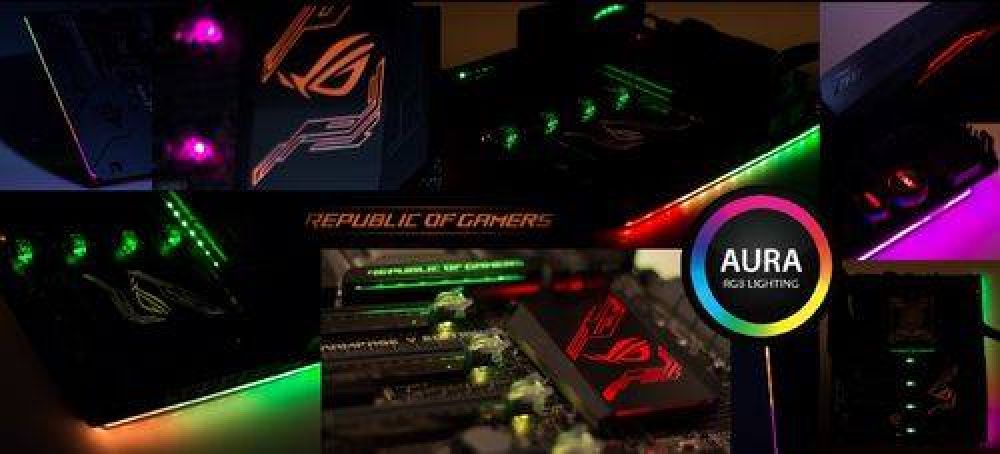 There is spared no expence on the features, one of the unique features of this keyboard is that, with a few clicks on the keyboard, you can actually overclock the RAM as well as CPU directly "on the fly"
Furthermore, we can mention various light modes like ripple, breathe and light depending on how hot your hardware is. You also have the option to customize the colors of each key individually (seen before at Corsair's RGB Series)
Where Claymore stand out from the crowd is, that the numeric keypad is detachable from the keyboard, and can be fastened on either side or completely removed.
This also means that the basic keyboard takes up a lot less space on the table than its competitors with the same features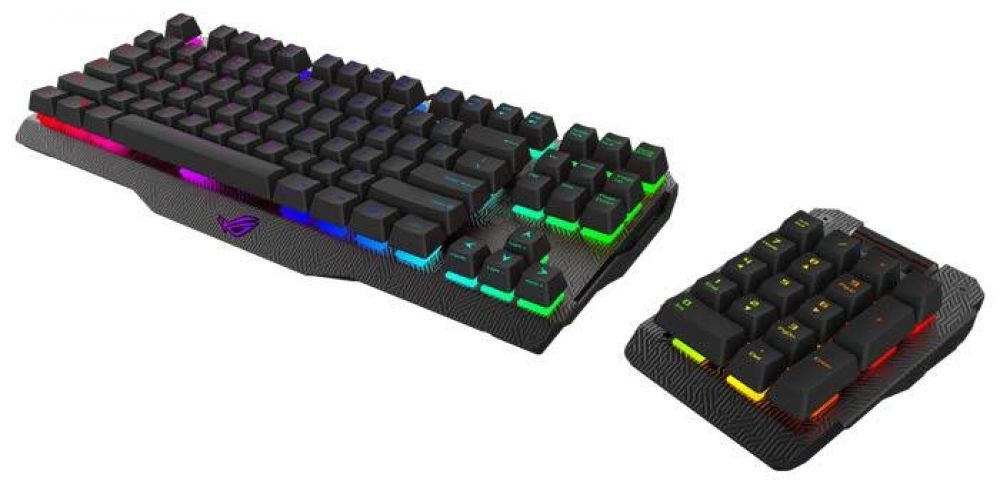 The keyboard connects by a USB cable that can be removed completely, so the cable can be replaced if it should break. There are used common USB to microUSB connectors, so you can all use a standard cable the day it has to be changed.
If you want to know more about this awesome keyboard from ASUS, you can look at the following links:
http://rog.asus.com/articles/gaming-keyboards-gaming-mice/coming-soon-rog-claymore-gaming-keyboard-with-aura-sync/
http://www.asus.com/ROG-Republic-Of-Gamers/ROG-Claymore-Core/