| | |
| --- | --- |
| 2016-10-06 00:00 | |
Tt eSPORTS Gaming Chairs
Tt eSPORTS is now moving into the market for gaming chairs. So I'll just introduce you to the new chairs in this news update.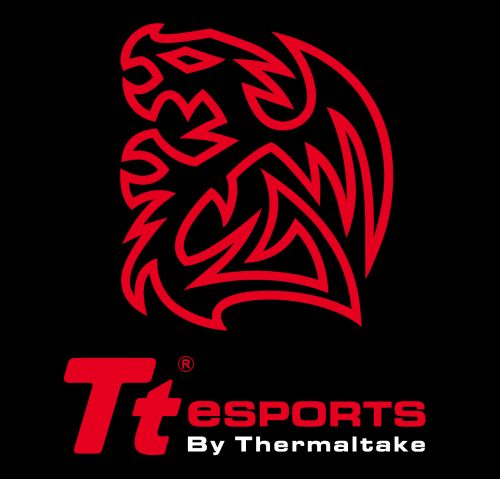 Tt eSPORTS has made 4 series of chairs with different colors and types. The basic models are to the left, and the two exclusive 'X' models to the right.

To the left is the GT Fit model, which is a super delicious chair with the possibility of adjusting the lumbar pad. That function is not available on the GT Comfort model which is pictured right.
The chairs on the pictures above, is available in 3 different colors. So there is a great opportunity to get a little colors on life with these awesome chairs.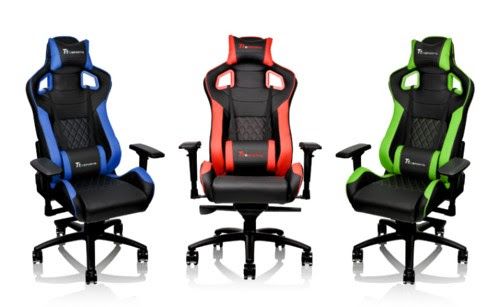 The chairs are also available in an exclusive black leather version. They are called X instead of GT at first.
The ergonomics of these new chairs are top notch, and you get supported all the right places. So if you sit for many hours at the computer, you should consider one of these great chairs.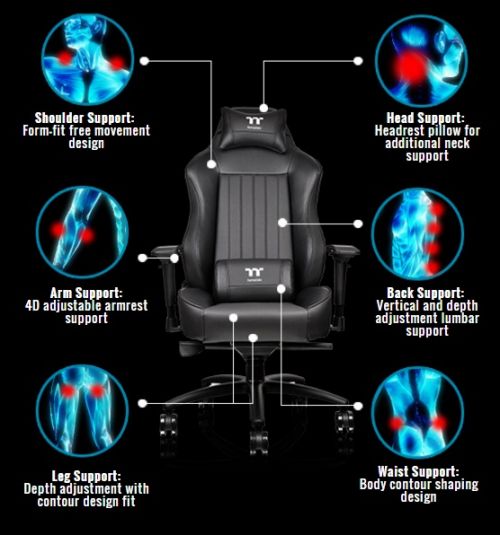 A small introduction video of the products has also been made.
According to the newsletter from Tt eSPORTS, the prices for the chairs are recommended as mentioned below.
GT FIT Gaming Chair: 329.99 USD
GT COMFORT Gaming Chair: 399.99 USD
X FIT Gaming Chair: 349.99 USD
X COMFORT Gaming Chair: 419.99 USD