evnbetter RGB Lighting
evnbetter is a whole new product on the market. It's about getting light in the gamer room, and inside the computer. RGB light products have been seen in many variations over time, but I can promise that this product is something for itself.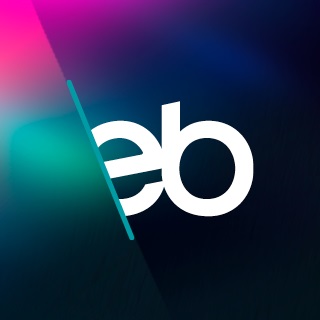 evenbetter is a brand new German manufacturer that will give customers RGB light in sublime quality and with new features and execution that they have not seen before on the market.


The products.
I have received 3 products from evnbetter. # 1.02 is their starter kit with an external controller and LED strips. xcd 1.03 is a standard LED strip as we know it from many other manufacturers, and xcd 3.03 is something brand new I have never seen before.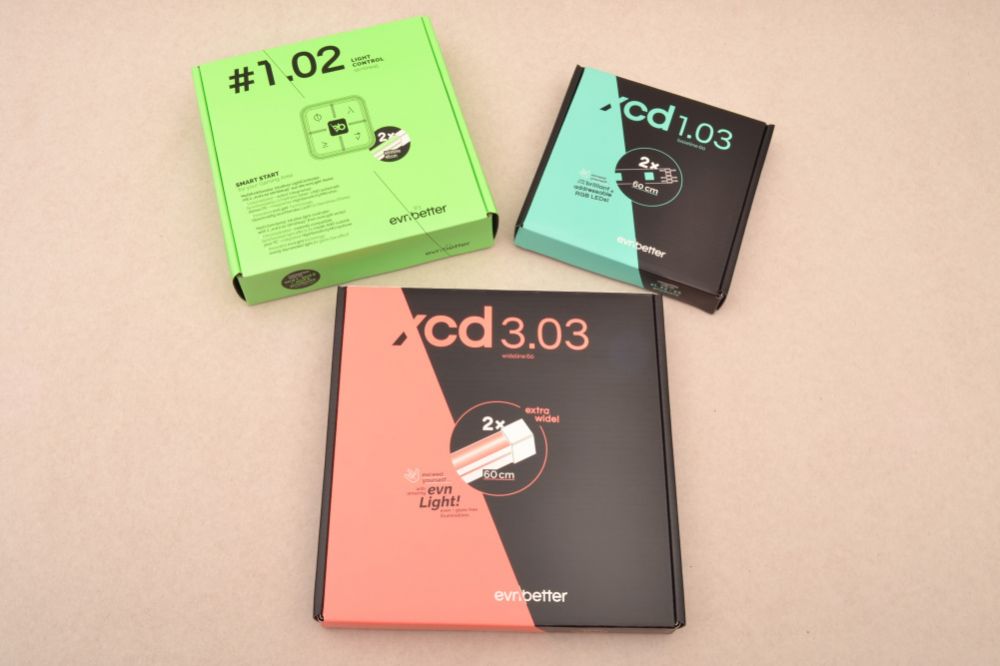 #1.02 - Start kit
The starter kit consists of a number of different things. It is all nicely wrapped up and there is an extensive user guide included. I received the kit with external slim LED strips, but the kit can be purchased as a kit with all the products below. Then they are just called # 1.01 or # 1.03 instead, whichever kit you could want.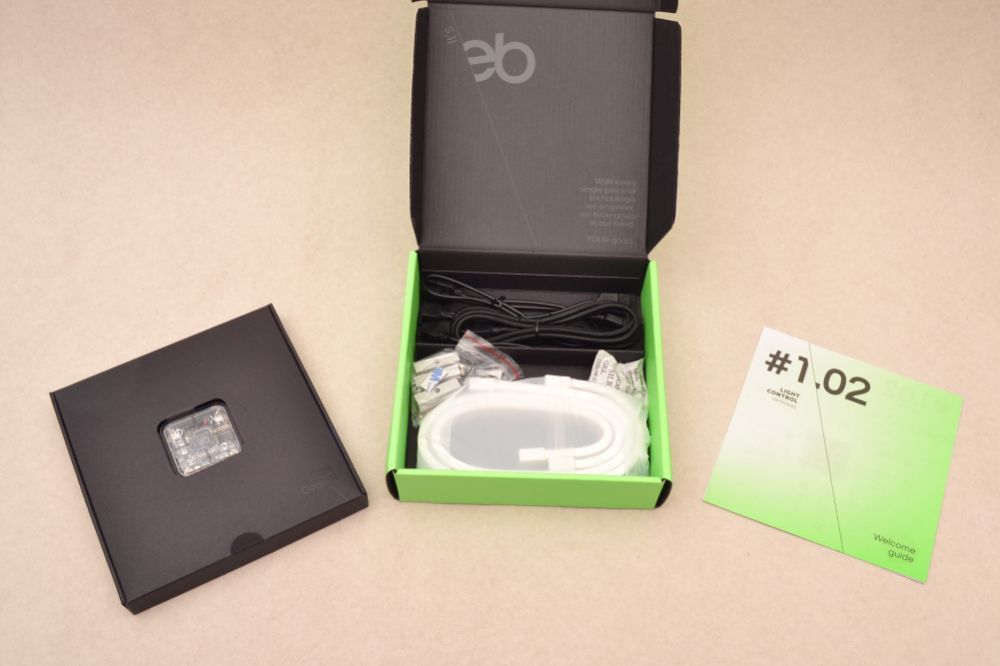 Of the accessories, there are aluminium rails for the LED strip itself, adhesive pads, connectors for connecting the strip, and a bracket for the back of the computer.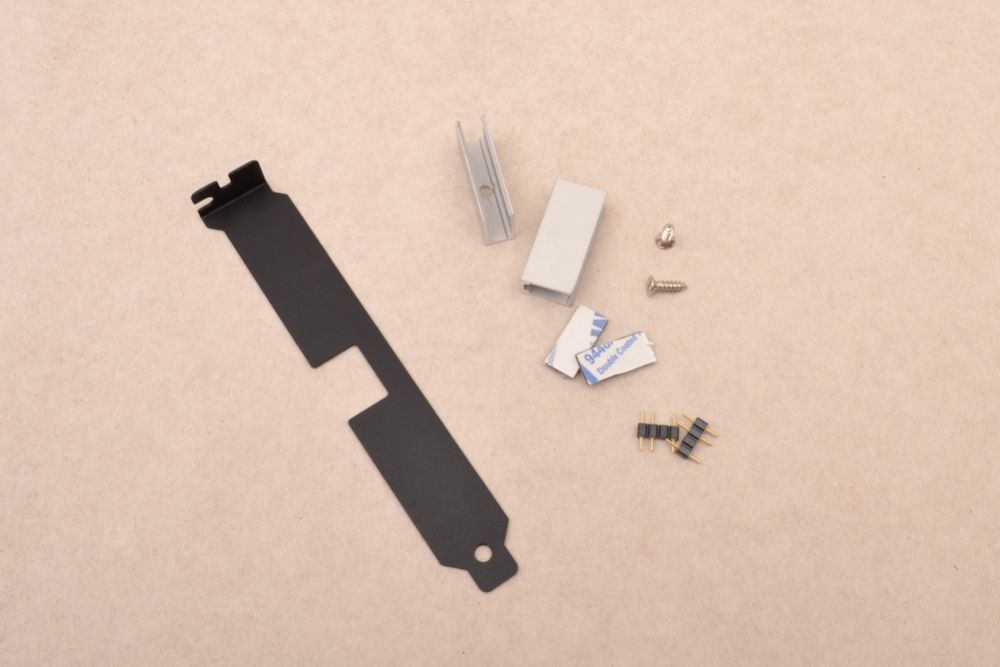 There are also a lot of cables with, both extenders and splitters. So there are good opportunities for connecting LED strips in different ways.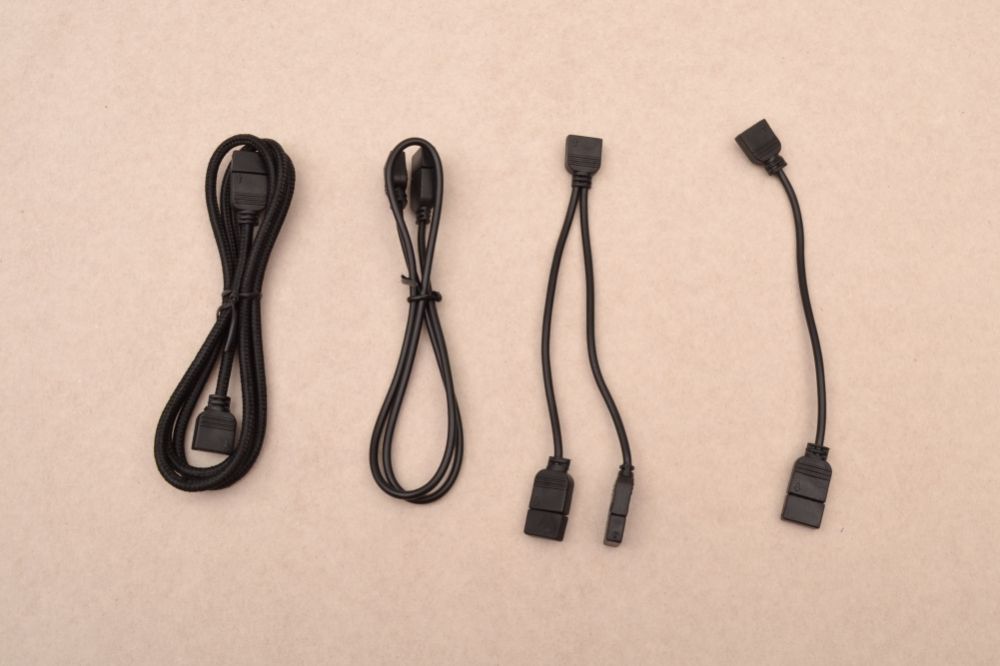 A long fabric extender that you can connect to the control box itself, which is intended to be on the table. Then you can connect the LED strips both inside and outside the casing.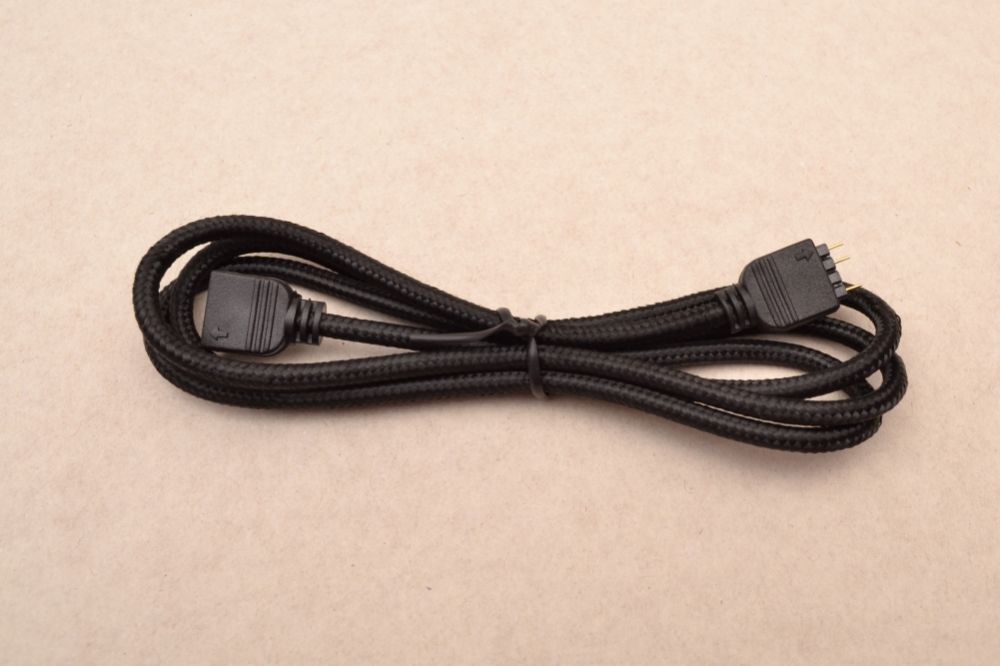 The supplied LED strips are in soft white silicone and appear SUPER nice. These are LED strips that I've never seen before, it looks crispy.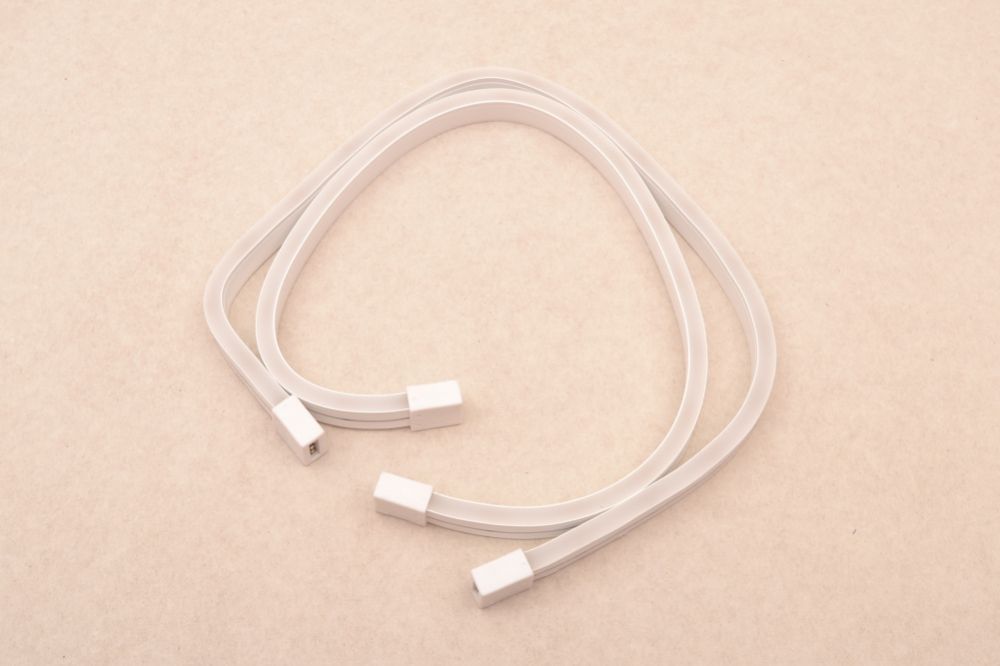 The actual control box with fabric cable. There are 4 buttons on it to adjust how the light behaves. There is a built-in microphone in the box so it can control the light by music.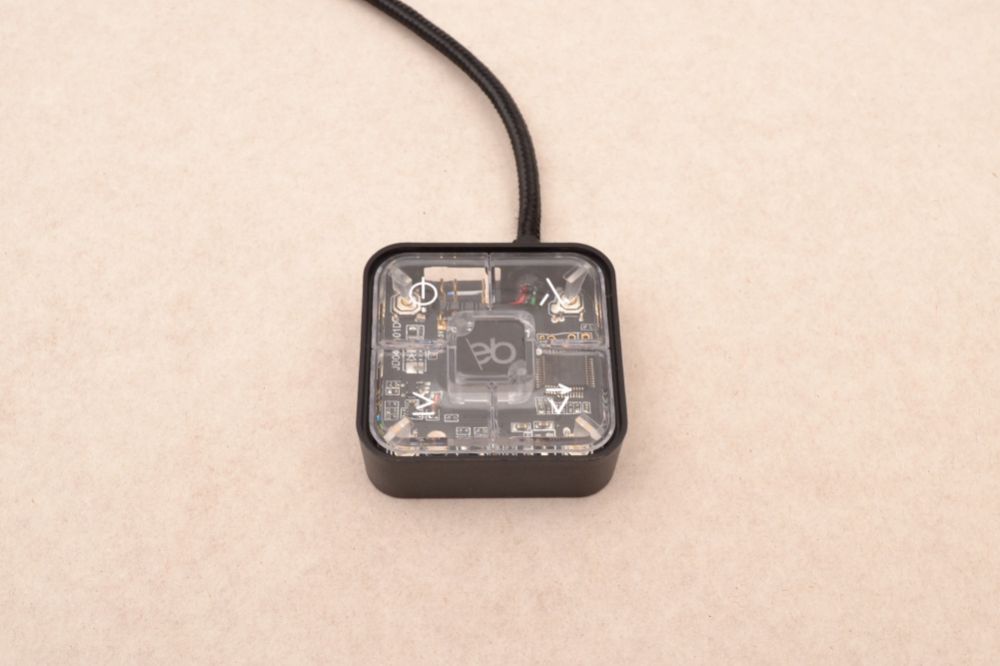 On the side of the box, we have an output so you can add external LED strips. It is super smart as the light on the desktop itself or on the back of the monitor has become very widespread.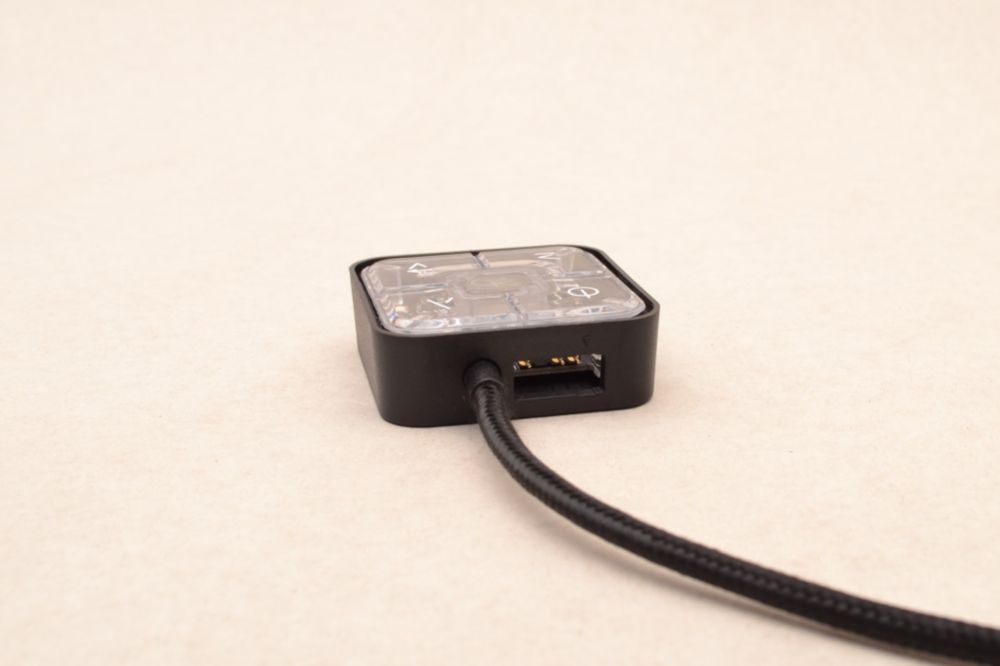 Below the controller, we find a good rubber strip, so the controller is firmly attached to the table.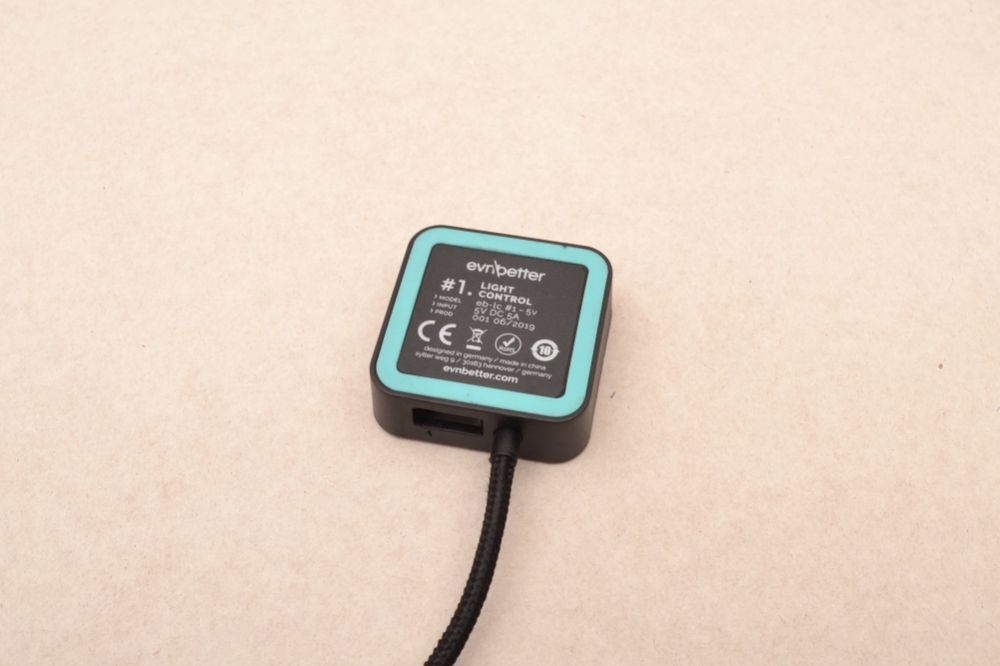 Inside the computer, you can then connect the controller to the LED strips and the motherboard, and it must have some power supply in the form of a SATA power connector. The cables easily get into the computer using the included bracket for the back of the computer.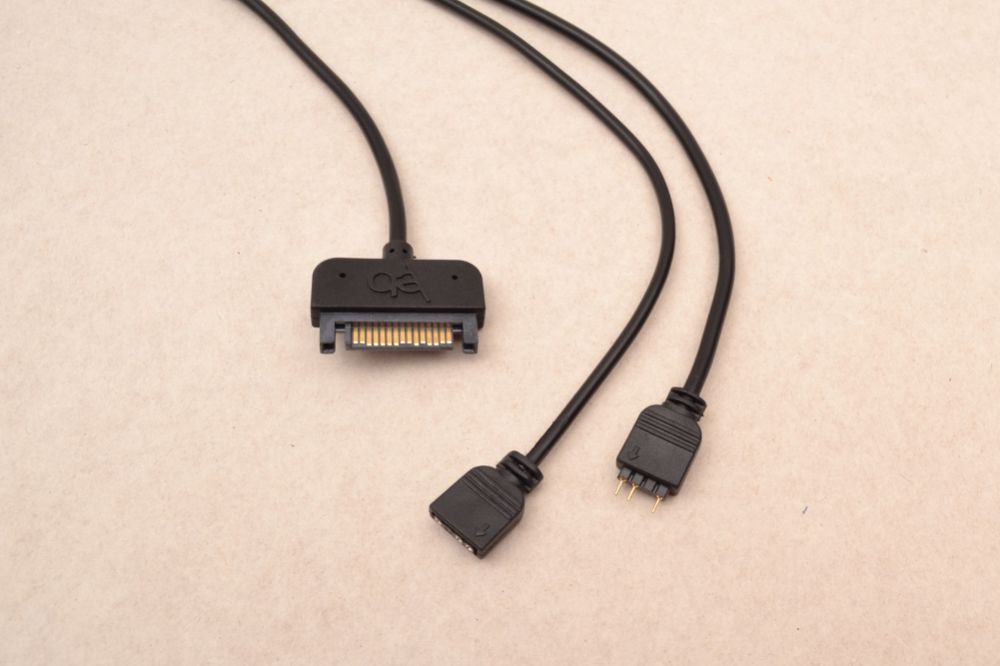 The light:
The light in this type of LED strip is super diffused. This means that the colours blend well into each other and you get a super nice effect that does not blind you. These LED strips are super soft and can easily be mounted on the table edge with the included brackets. Otherwise, you can use the adhesive pads if you would like to mount your LED strips in a different way.
Of course, there are lights in the controller that follow the colours and effects you now give the light in the LED strips.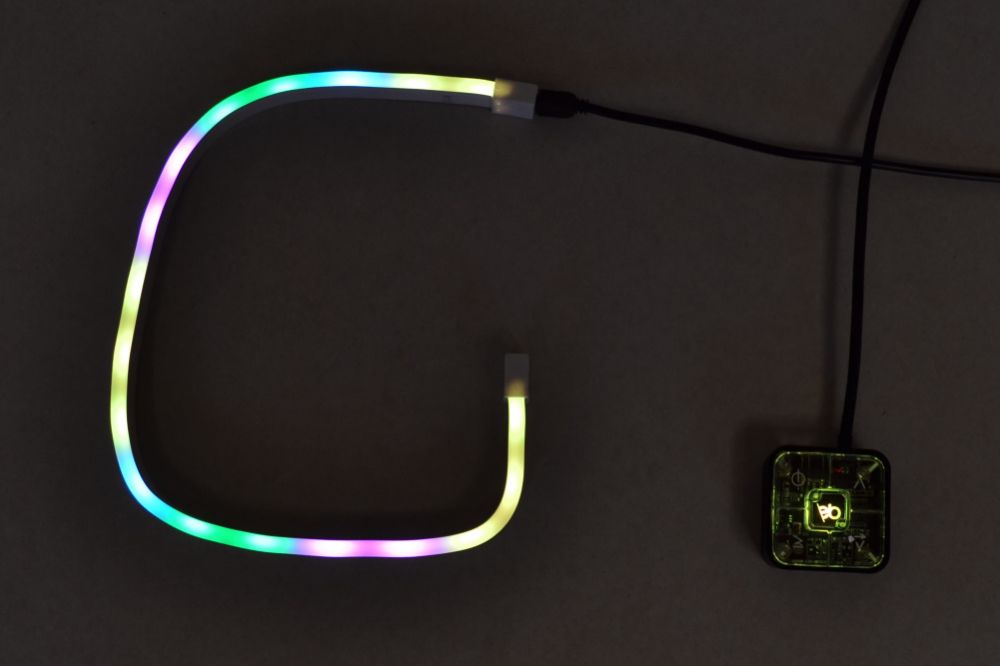 All LED strips can be connected in series to give a cohesive effect. It looks super cool.
The controller has a lot of ​​effects and a microphone in the controller box itself. You can control everything from effects, brightness and speed in the effects. Of course, you can switch off the light with a single tap if you want to.
If you want a little more control, you can control it all using the RGB controller on the motherboard, where you can connect it all.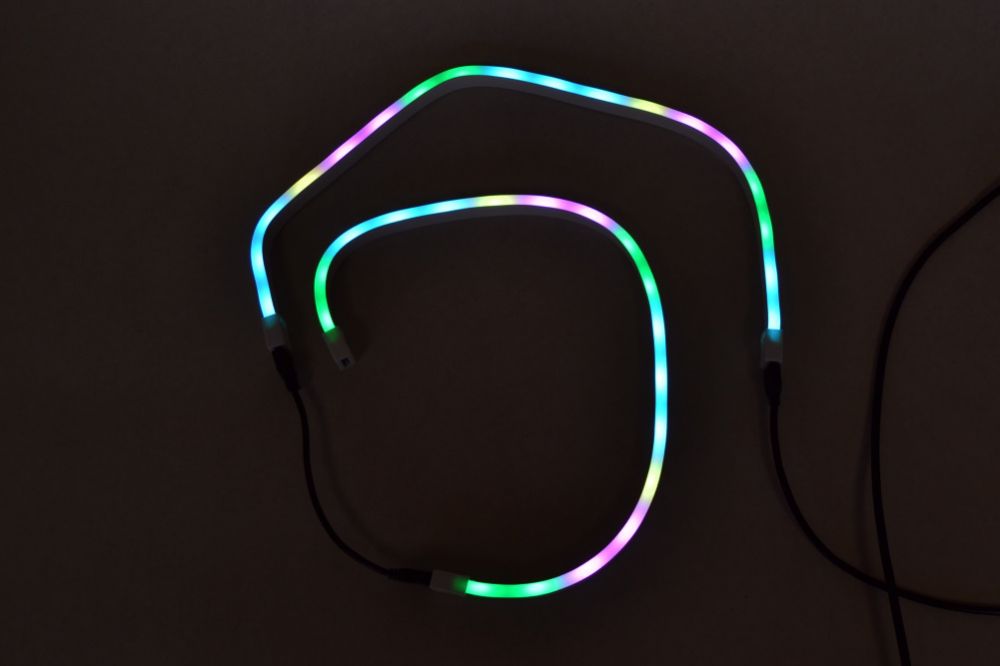 xcd1.03:
This kit is a more common set with flexible LED strips as we know them from other manufacturers.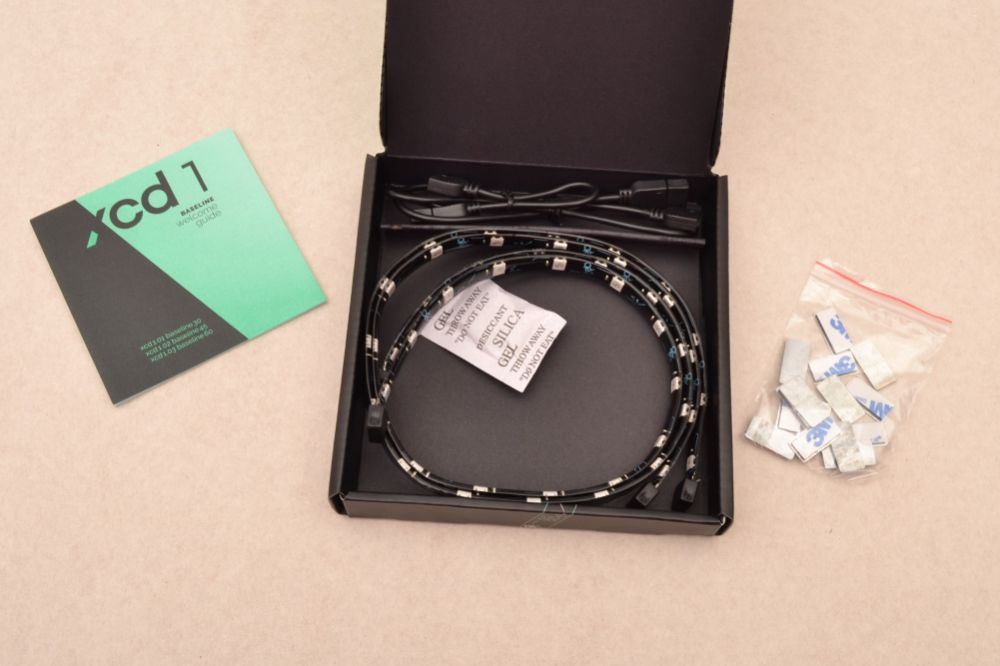 Included are 2 LED strips with a length of 45cm. You can buy this kit in 3 different lengths, namely 30/45/60 cm, which should cover most needs for awesome light inside the computer.
There are 2 extenders included, one short and one long, and then there are metal discs which can be pasted in places where metal is not available. There are powerful magnets inside the LED strips themselves.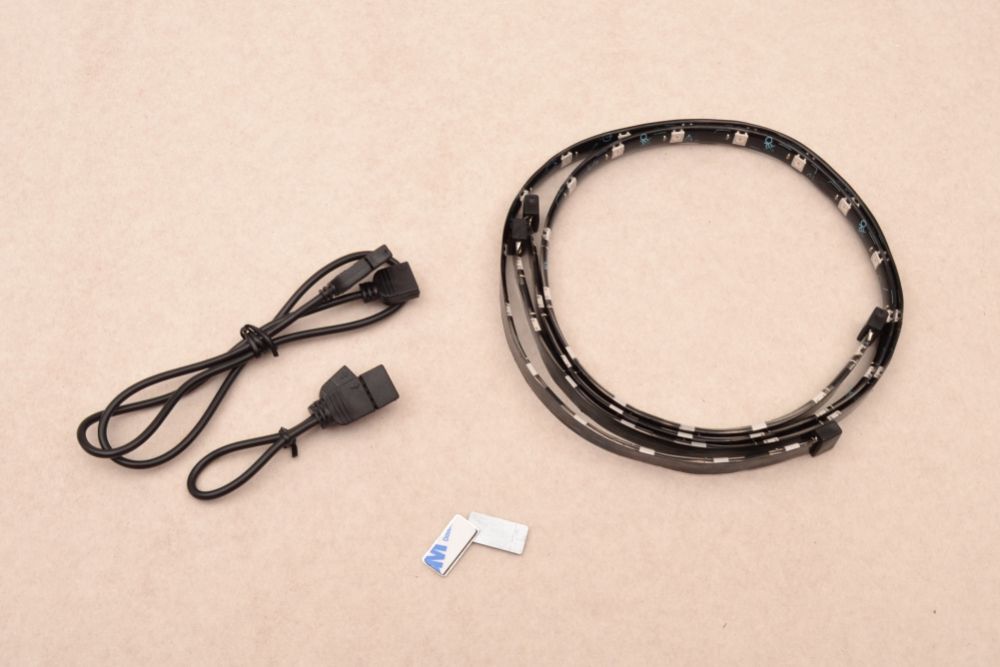 The design itself in the stripes is black, embellished with delicious eb logo details. The diodes themselves are white, which I think would have been cool if they were black. But that's probably not technically possible.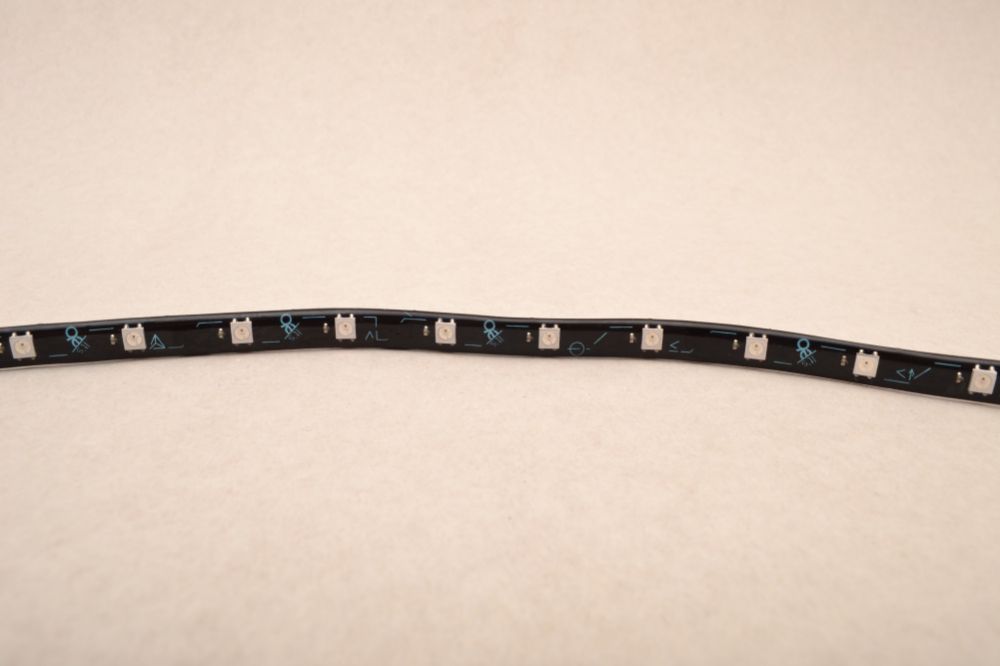 The connectors are soldered well to the strips, and the strips are super soft and flexible. These strips can be placed completely inside the corner of the casing without any problems.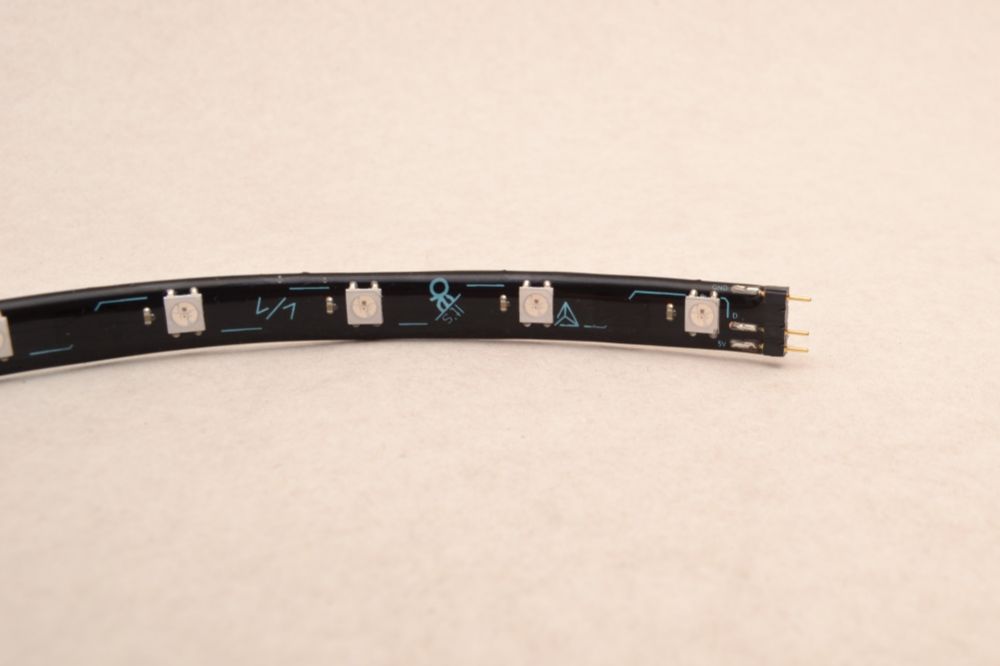 The light:
The light in these strips is quite bright. It is meant to be hidden behind things so that you get an indirect light that reflects on other things. It is not meaning you should look directly into them. All the effects are very convincing with these LED strips.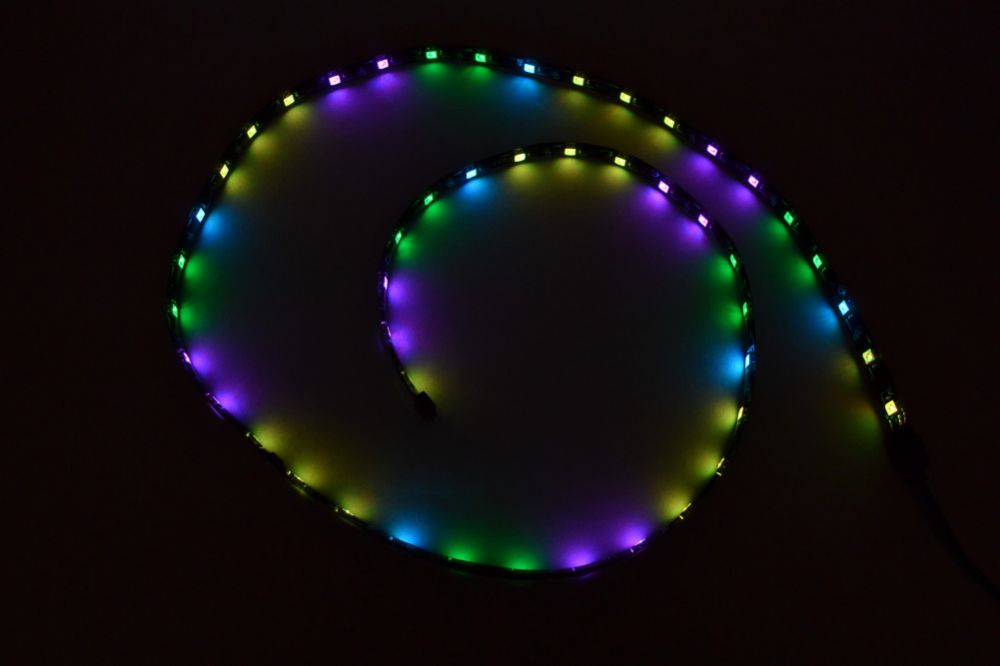 xcd3.03:
xcd3 is the big brother of xcd2, which is the model that came with my kit. Here you get even more value for money.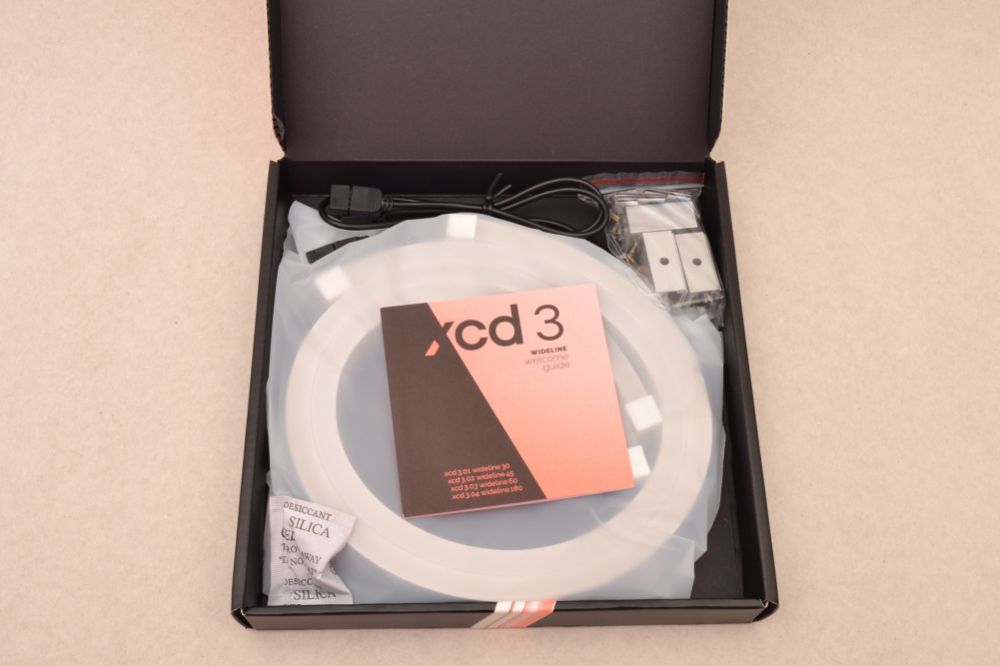 There are also two extenders here. One short and one long.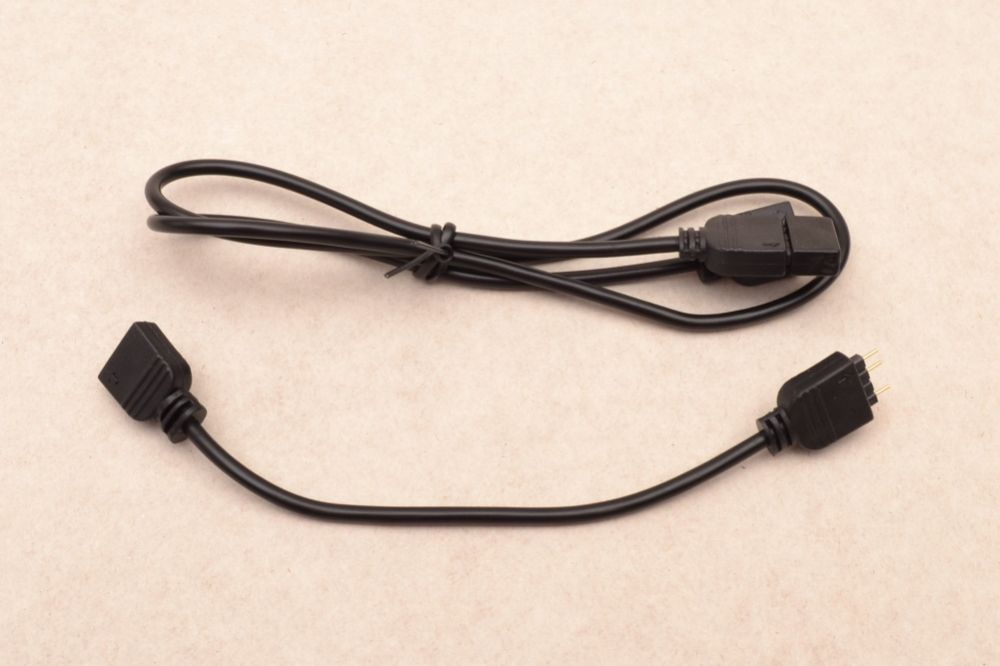 There are also fittings so you can screw these LED strips on the table. There are also adhesive pads so you don't have to make holes in your furniture or if you want to mount these LED strips inside the computer. There are connectors so you can connect the strips in series.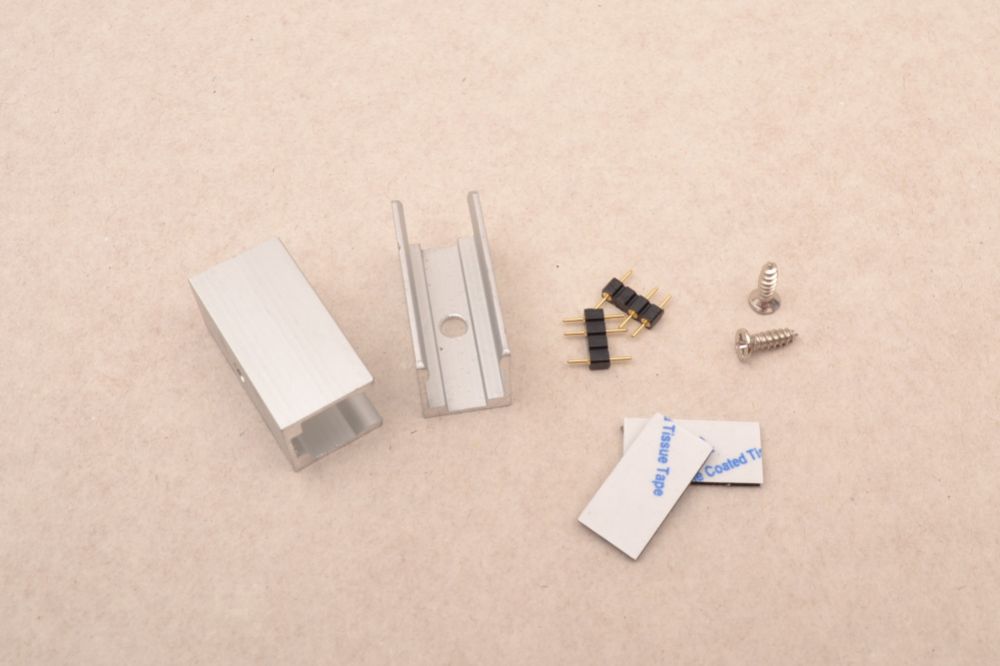 These LED strips are very wide. The ones I have received are 60cm long, but they are available in 30/45/60/180cm length, so there are great possibilities for some cool light here. Imagine these fatties on the underside or back of your desk.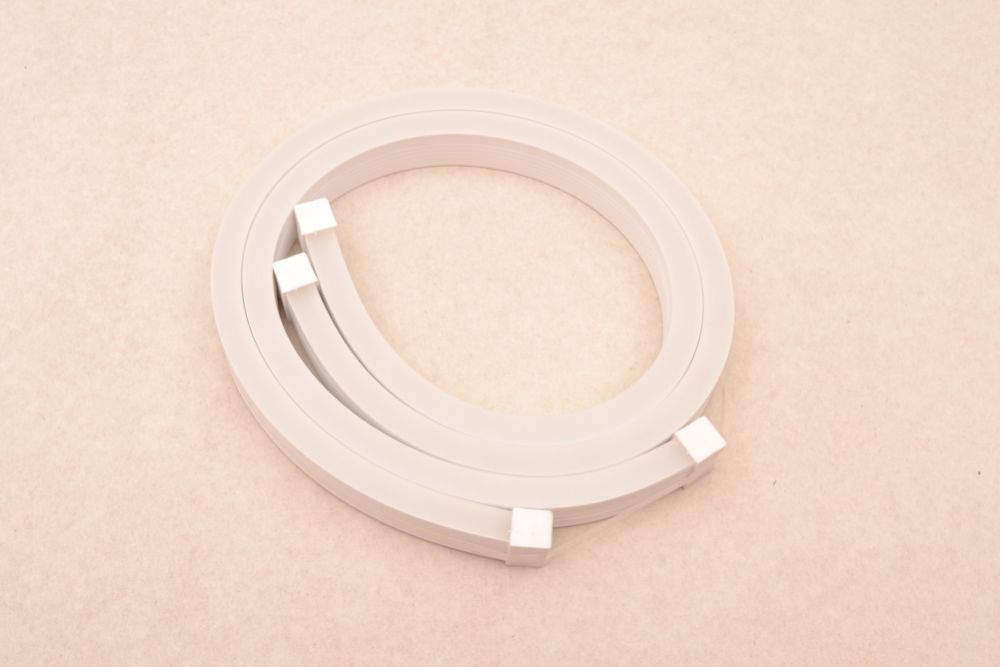 The light:
These LED strips are 1cm wide, giving a super-soft light. I can easily imagine it giving off some brittle effects on the late-night hours by the gamer machine. It is very compelling and diffuse, the light coming from this type of LED strips.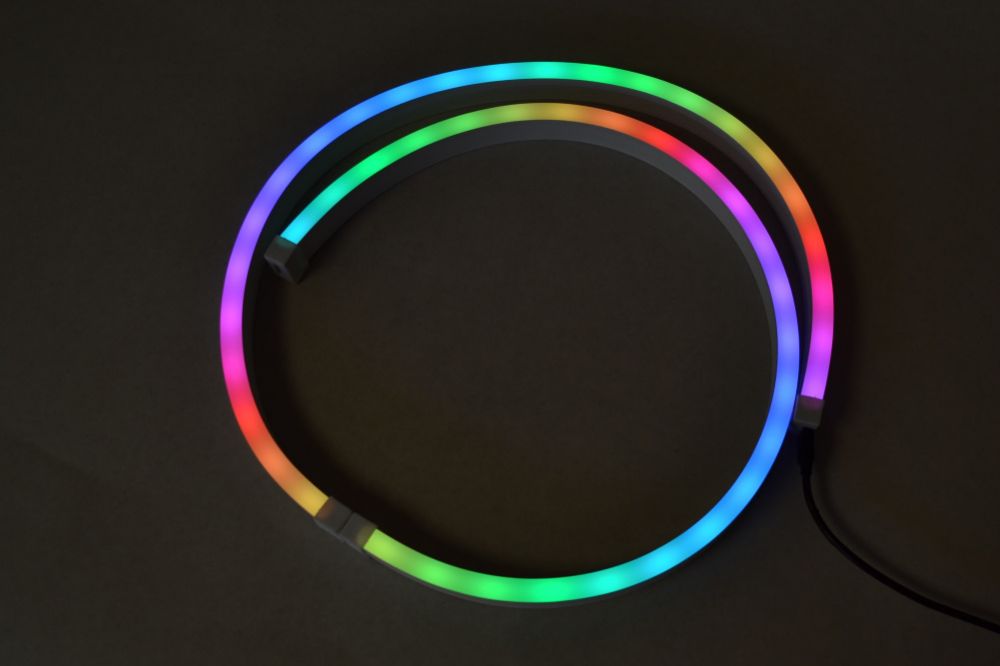 There is a small gap on the side of this type of LED strip where the light also comes out, so spared no expense. You can make some cool effects with these strips.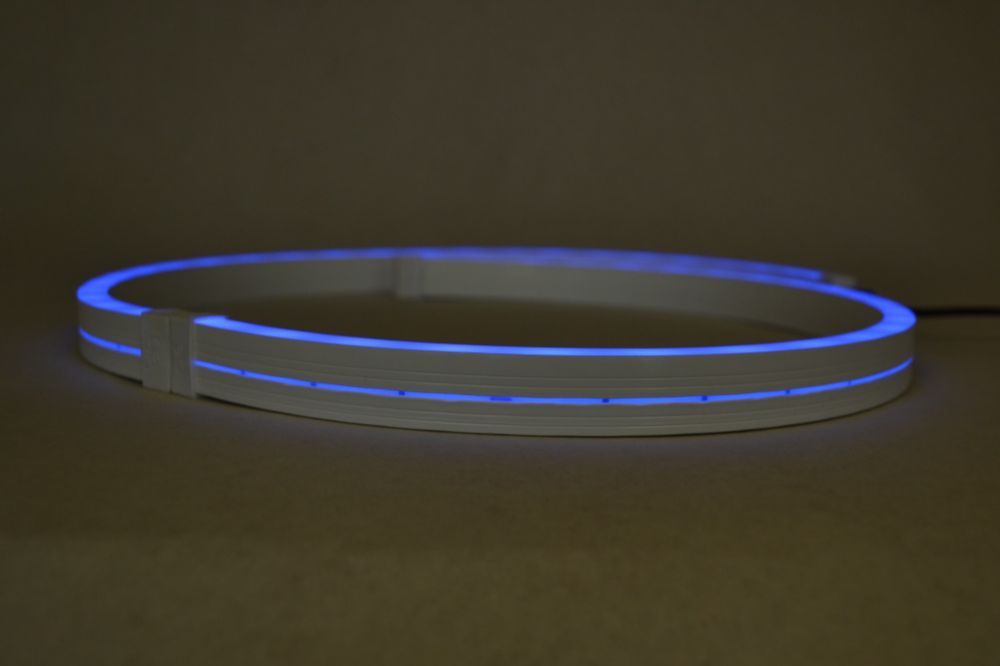 What is my evaluation of this product.
I follow a lot of various forums, and gaming has gradually become more than just having a fast computer. RGB light is emerging more and more and is being used more and more. Some build a decidedly gaming space packed with RGB lights in both the computer and the room itself.
evnbetter has made a product I have not seen before. A nice-looking external control box that is super easy to operate and does not require anything from the computer other than power. On the box you have the opportunity to connect external LED strips, which is super cool because now you suddenly have the opportunity to synchronize both external and internal light in the computer.
The product is compatible with all motherboards that have 5V ARGB connection, so you can also use all 5V ARGB strips for the controller. It allows you to extend the lighting system you currently have so that it also works externally.
Not only do you get a wealth of possible effects and colours, but you also get the opportunity to control it all from your computer's motherboard if you have a compatible motherboard, and you are able to control the light using sound. There is a built-in microphone in the controller that records the sound around it and can control the light that way. The possibilities are MANY with this set.
The pricing:
The products are not yet on the Danish market, but I really hope they come. In the meantime, I have received these prices from the manufacturer, which you can look at:
Starter sets:
#1.01 LightControl Baseline 45: €29.90 / DKK225
#1.02 LightControl Slimline 45: €39.90 / DKK300
#1.03 LightControl Wideline 45: €45.90 / DKK340
xcd 1 Baseline:
xcd 1.01 Baseline 30: €19.90 / DKK150
xcd 1.02 Baseline 45: €24.90 / DKK190
xcd 1.03 Baseline 60: €29.90 / DKK225
xcd 2 Slimline:
xcd 2.01 Slimline 30: €25.90 / DKK200
xcd 2.02 Slimline 45: €32.90 / DKK240
xcd 2.03 Slimline 60: €39.00 / DKK290
xcd 2.04 Slimline 180: €49.90 / DKK375
xcd 3 Wideline:
xcd 3.01 Wideline 30: €32.90 / DKK250
xcd 3.02 Wideline 45: €39.90 / DKK300
xcd 3.03 Wideline 60: €49.90 / DKK375
xcd 3.04 Wideline 180: €59.90 / DKK450
It is difficult to evaluate whether the price is correct or not. I just know, with what I've seen, I think the price is quite right. You get an awesome product with lots of options in super high quality.
The final judgment:
evnbetter have arrived well on the market with a super quality product. You get a lot of options to adjust the light inside and outside the computer, and at an appropriate price. Therefore, I choose to give these products my best recommendations, and thus a beautiful shining GOLD star award. If you want to expand your setup and gaming area with RGB lights then this is definitely a nice and good looking way to do it.


Read more about the evnbetter products here:
https://evnbetter.com