Paracon RIOT Gaming Keyboard
Paracon is back on the blog. I have received some keyboards that they have asked me to look at. In this review I am going to look at their RIOT keyboard, which is a membrane keyboard with lights in the keys.
Paracon is a dedicated gaming brand that was founded in Denmark in 2016. They develop a wide range of gaming equipment, focusing on exceptional quality at a great price.
Packing and content.
The box you receive is printed with a large Paracon logo on the front, and with text it is written which model is in the box. Specifications and features are described on the back of the box.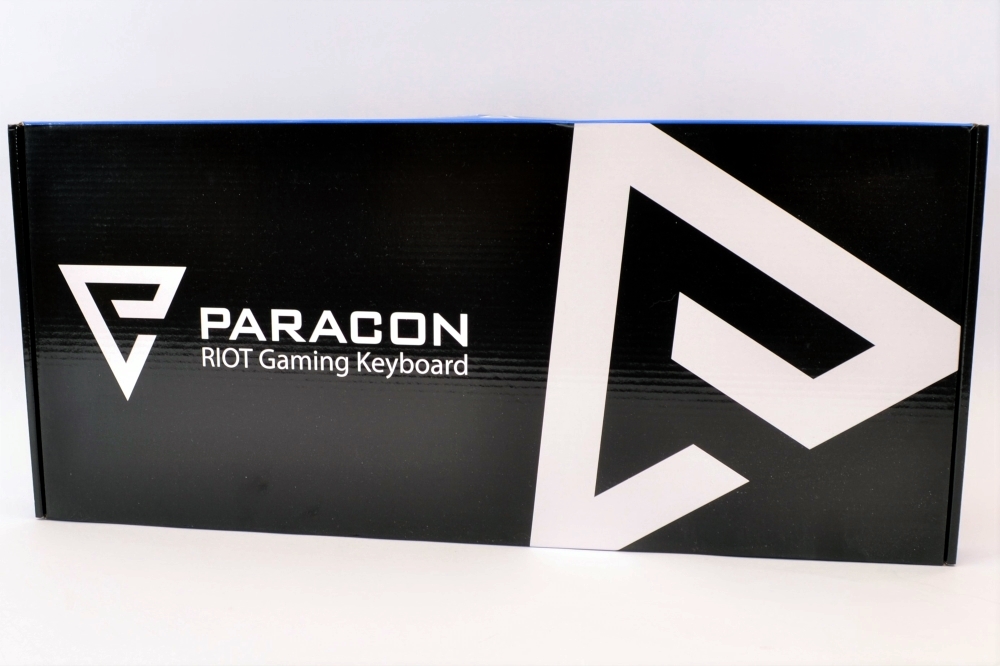 Inside the box, the keyboard is protected by a bag made of foam plastic. It protects against bumps and scratches. There are no user guides or other accessories included with the keyboard.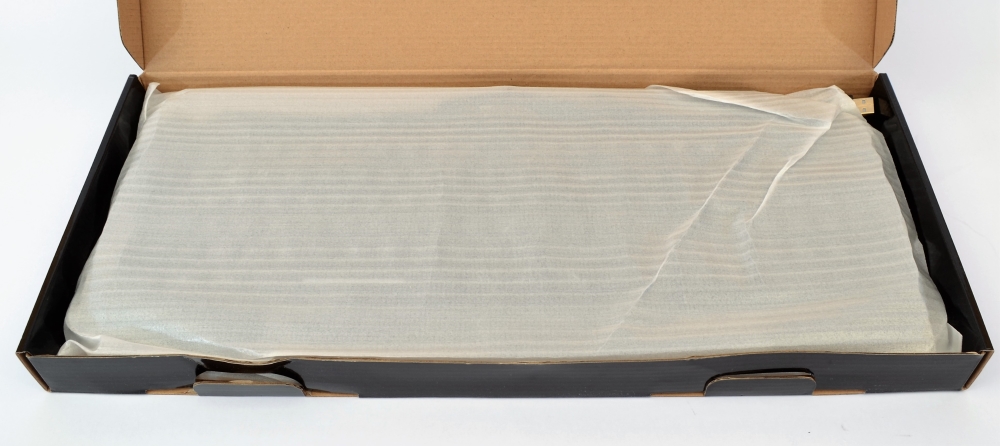 The technical specifications.
As you can see, it is a membrane keyboard. The contacts are of medium height, and then there is the Paracon Lumos RGB lighting in the keyboard. Besides that, the 26 most used gaming keys are with anti ghosting feature and the switches can hold up to 10 million activations. These are pretty nice specifications.
Switch type: Membrane
Switch profile: Medium height
Layout: Nordic
Lighting: Paracon Lumos RGB lighting
Plug & Play
Number of keys: 115 keys
Connection: USB
Cable length: 1.5m
Dimensions: 47.5 x 21 x 4cm

We jump forward to review.
Looking at the front of the keyboard, we can see that it has a fairly standard layout. There is a numeric keypad on the right side, and then there are some dedicated keys on the top row for multimedia and other functions.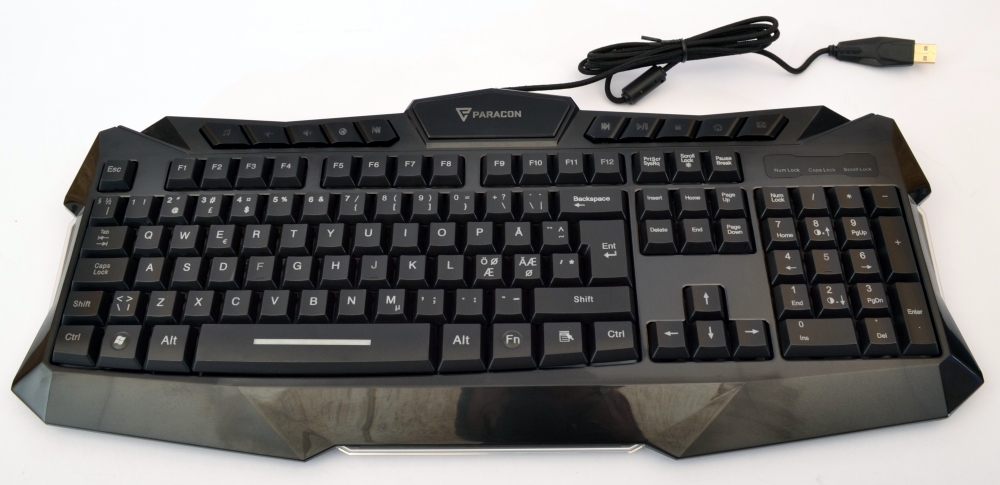 Underneath the keyboard, we see that there are drain holes that prove it is a membrane keyboard, 2 rubber feet at the front, and foldable feet at the back.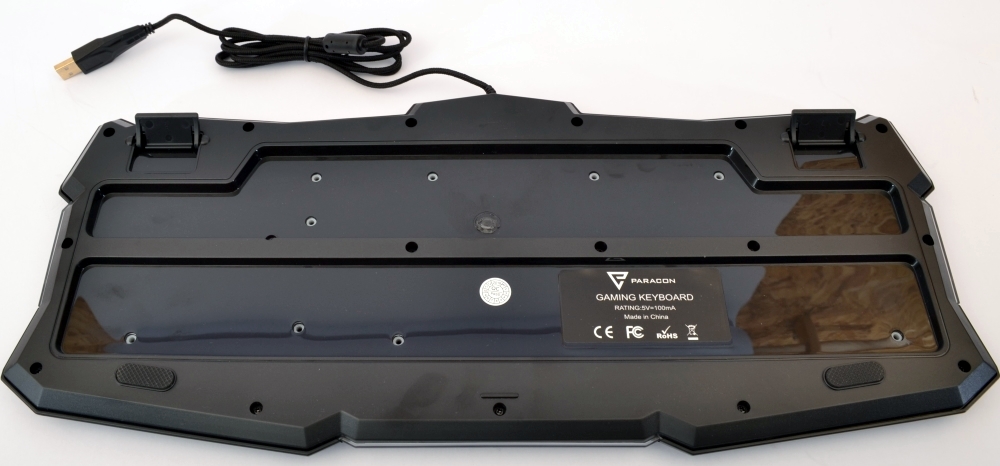 The foldable feet raise the back edge of the keyboard, giving you a little angle on the keyboard. It is a personal opinion whether you want an angle or a completely flat keyboard. Personally, I like the angle.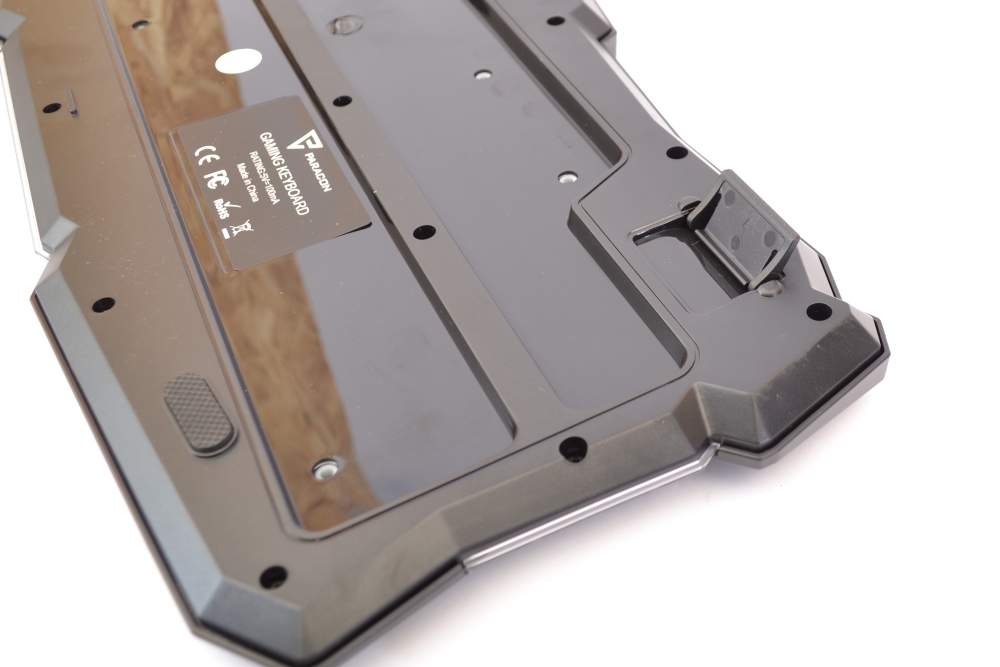 Top row has some of what I love about a keyboard. Shortcuts to programs and multimedia features. I often listen to music while sitting at my computer, and so it is really nice and comfortable that you can easily pause, skip the music, or start a program.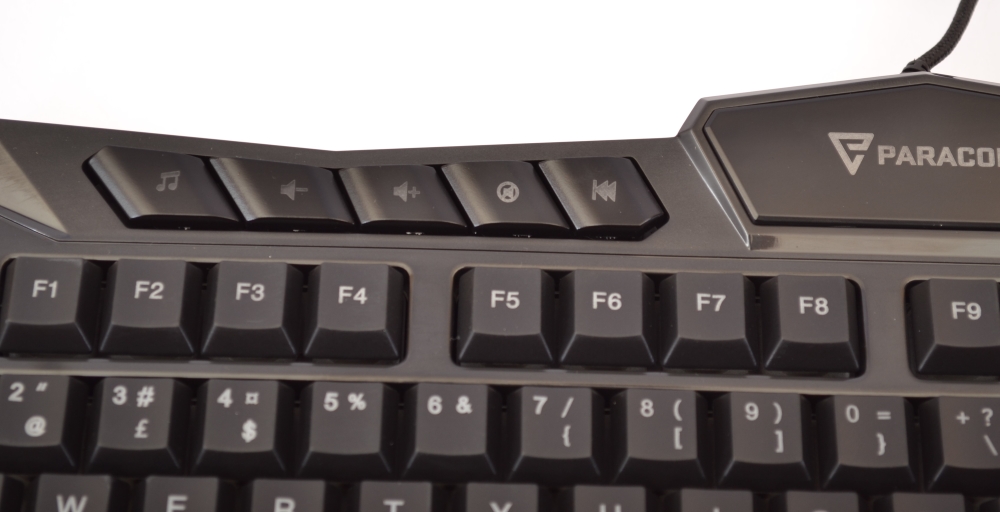 There are quite a few buttons for the functions on this keyboard, which is great. Browser and mail as well as start of music program. Just as I like it.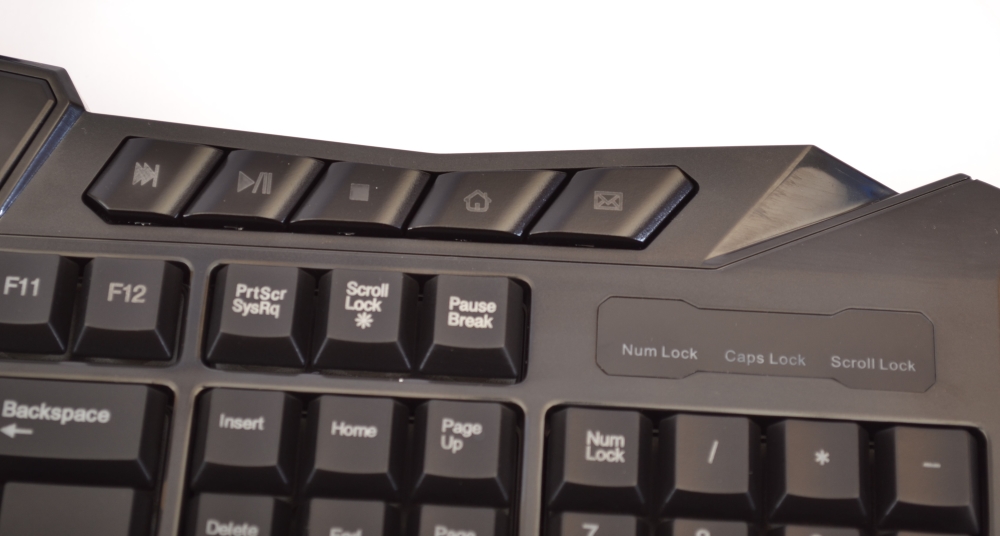 There are also some functions stored under a Fn key. It is with this that among other things controls the light in the keyboard. There is no driver for the keyboard, so it's pure plug'n'play.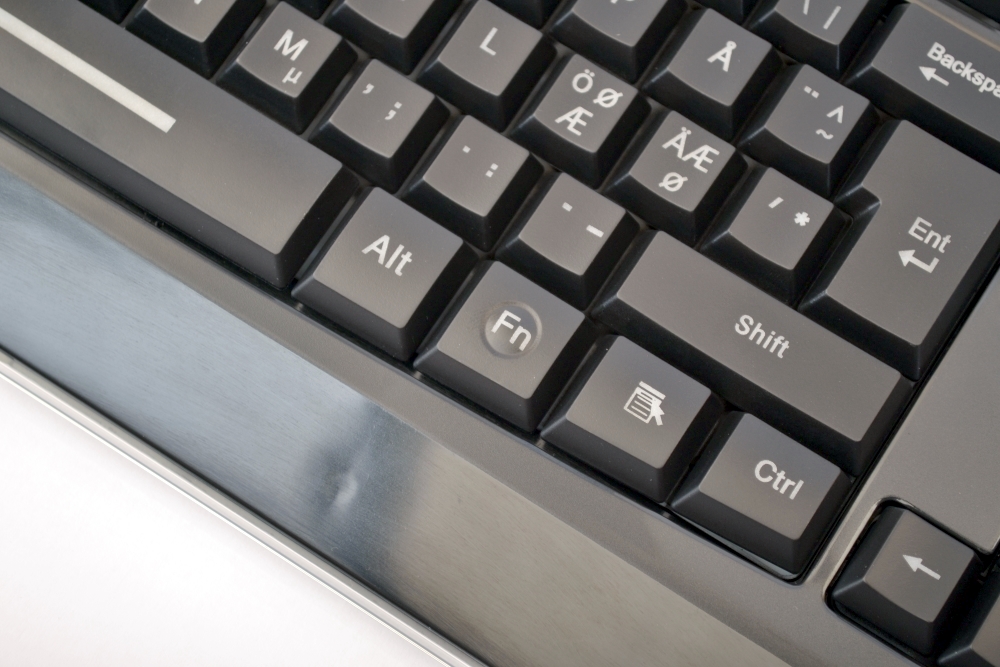 The cable is relatively thin and quite rigid. But that doesn't matter much when it comes to a keyboard. It is more important with a soft cable for a mouse. The plug is quite big and solid.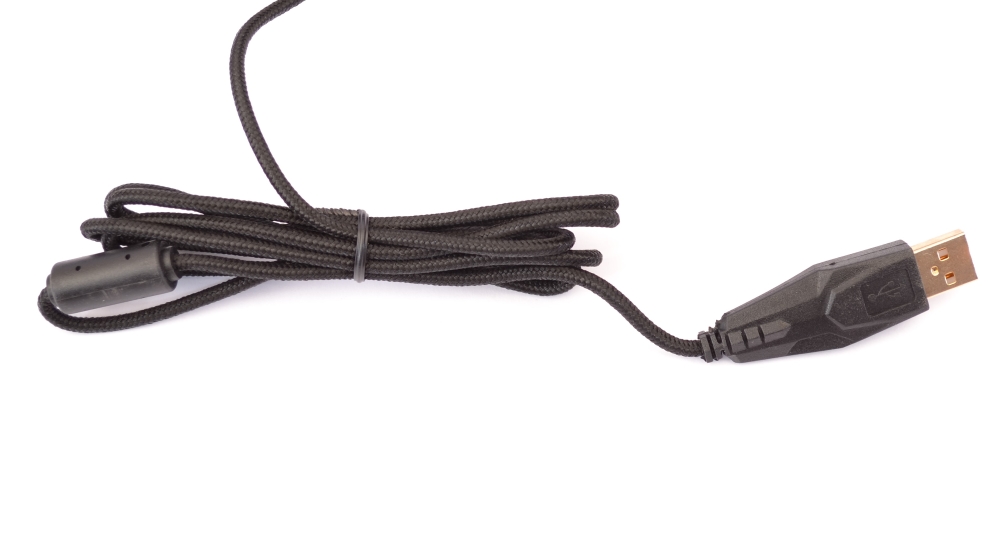 Time to write (the test).
First impression:
When you first unpack the keyboard, you quickly get the impression that this keyboard belongs to the cheap end of the price scale. It just feels cheap from the start.
The comfort:
We are several who have written and played with the keyboard, and unfortunately there are some things that are just bad from the start.
The son came on weekend and the first thing he notes is that a new keyboard has arrived on the gaming computer. After a while I asked him about it and he says the keys are very hard to press.
Of that agree. The keyboard I use daily is soft to type on. On this keyboard I often miss an letter because the keys are hard to press. It is no problem with the normal letter keys, but problems occur when we come to shift or delete, which placed on the sides. The son uses mechanical keyboard daily.
The noise:
My personal concern from the beginning was that the keyboard actually makes a lot of noise. I don't use a expensive gamer keyboard daily, but a membrane keyboard. And there is a huge difference between this keyboard and what I use daily. The space key rattles as if something is loose in it (presumably just the construction), and then the right shift also rattles violently when you type. It is unfortunate.
The light:
The light in the keyboard is actually quite nice. It is subdued and fairly evenly distributed both under and around the keys.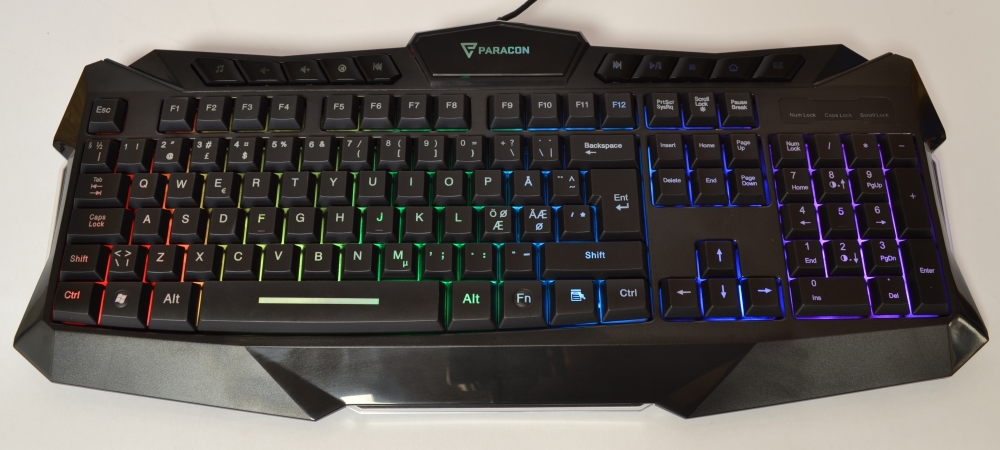 You can switch between 8 different colors, one of which is the rainbow shown. There are no effects in the light, they are all static. Unfortunately, you cannot turn the brightness up or down, nor turn it off if needed.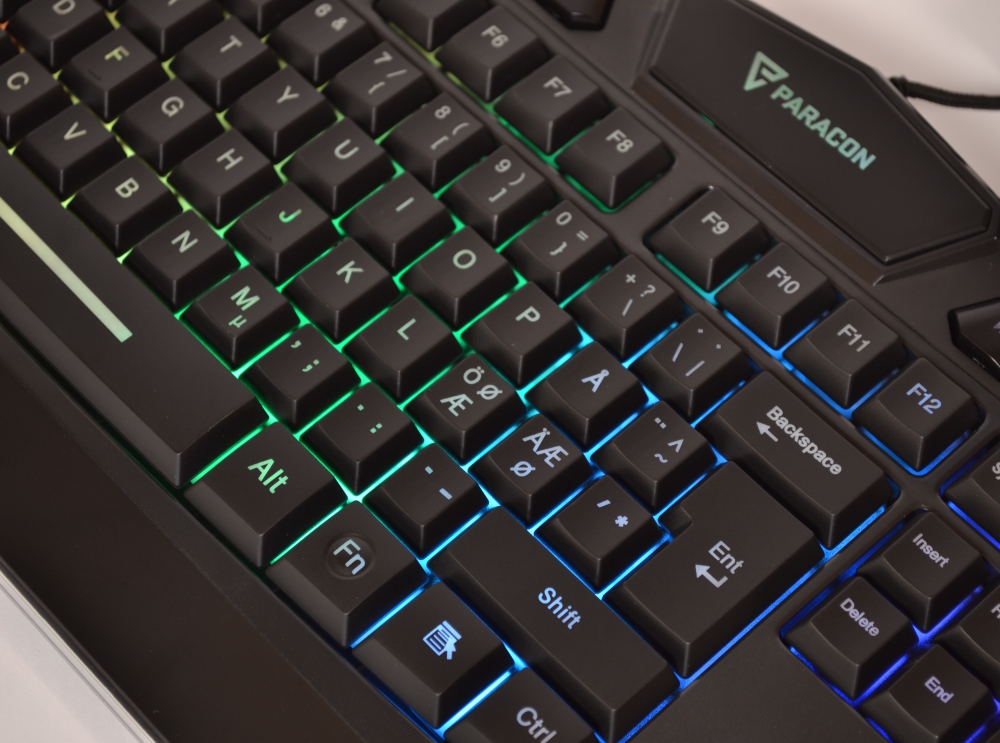 What do I think about the Paracon RIOT gaming keyboard.
I have used the keyboard for a week and have to admit that I have not yet become used to it.
One thing is that the keyboard is noisy. Most people who use mechanical keyboard live with it, because they put performance over noise. But with mechanical keyboards, it is indeed the keys themselves that makes noise because plastic rubs against plastic, and the impact is also plastic against plastic. A membrane keyboard should not make any noise in my opinion.
The worst thing about this keyboard, however, is that the keys are VERY hard to press. If you are used to a keyboard with soft keys such as membrane, portable or even mechanical. Then I can't recommend this keyboard. It's simply too strenuous to write on. I have had to pause in writing several times when I got tired fingers. It is bad.
Of features, Paracon RIOT offers what you need and actually a little extra. There are dedicated keys for multimedia and applications, which is super cool. There is light in the keyboard, which is also really nice, but it cannot be switched off.
Thinking about the price, which is indicative of 399, and at the time of writing 299 on offer at Paracon. Then we do not hit more than a 5-star rating. It is solely on the basis of the hard keys that it gets this rating. Paracon should really consider whether or not to make a design change on this keyboard. The rest is so good enough and absolutely to live with. But getting cramps in your fingers after one hour of writing is not durable in length.
Read more about the Paracon RIOT keyboard here:
https://paracon.dk/shop/paracon-riot-gaming-139786p.html