Cherry MX Board 6.0 Keyboard
It's time for a review more and we're going to look at a Cherry keyboard this time. They call it MX Board 6.0 and it seems to be a delicious keyboard with MX RED switches.

Cherry is best known for their switches for mechanical keyboards. They are widely used in the gaming industry. Cherry also makes their own products, which primarily cover professional office use.
What's in the box.
The box is very discreet in black design. There is not any print or specifications on the front of the box. On the back side, however, there is a picture of the keyboard itself and a small list of features.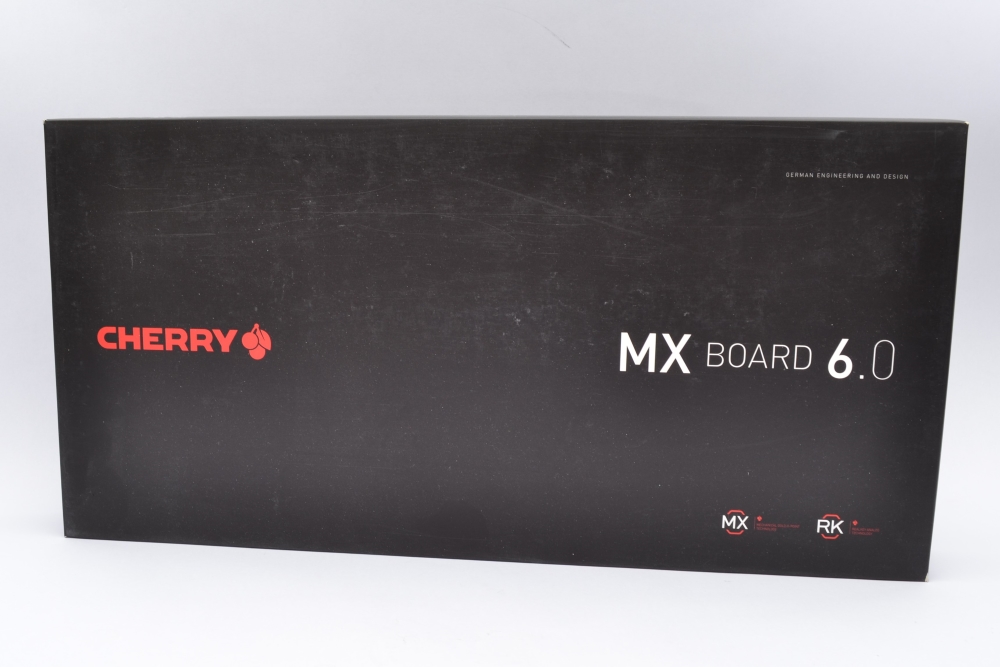 Inside the box we find the keyboard wrapped in a nice fabric bag. that way you are sure that it does not get damaged during transport. You can also use the bag for transport in the future.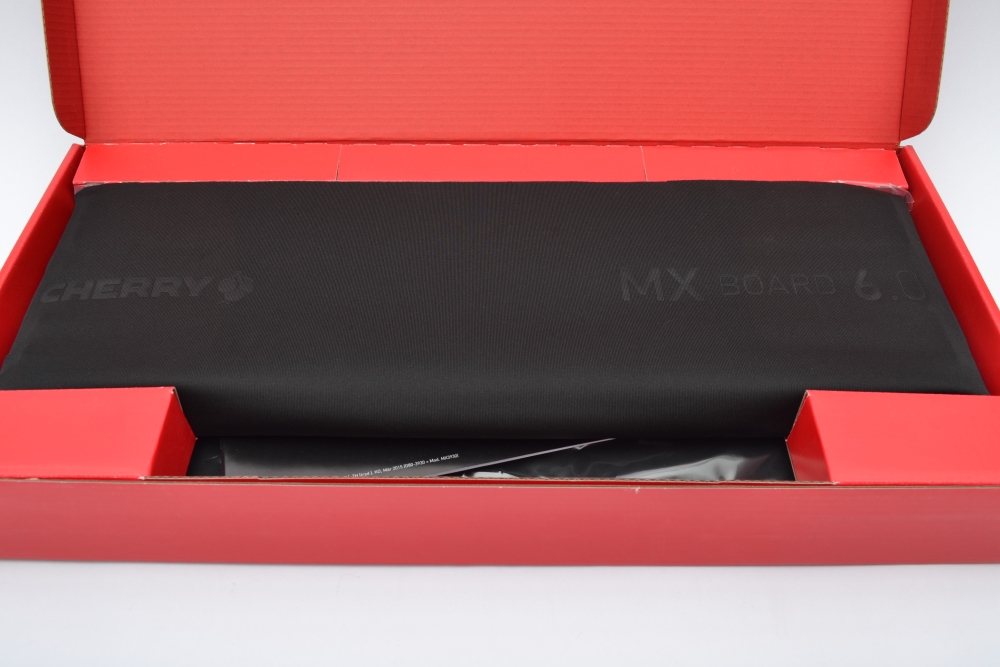 In the box you will also find the wrist rest and a small user guide. It's a good thing to read it because the keyboard has more features on the Fn function and other hidden things that you do not normally see.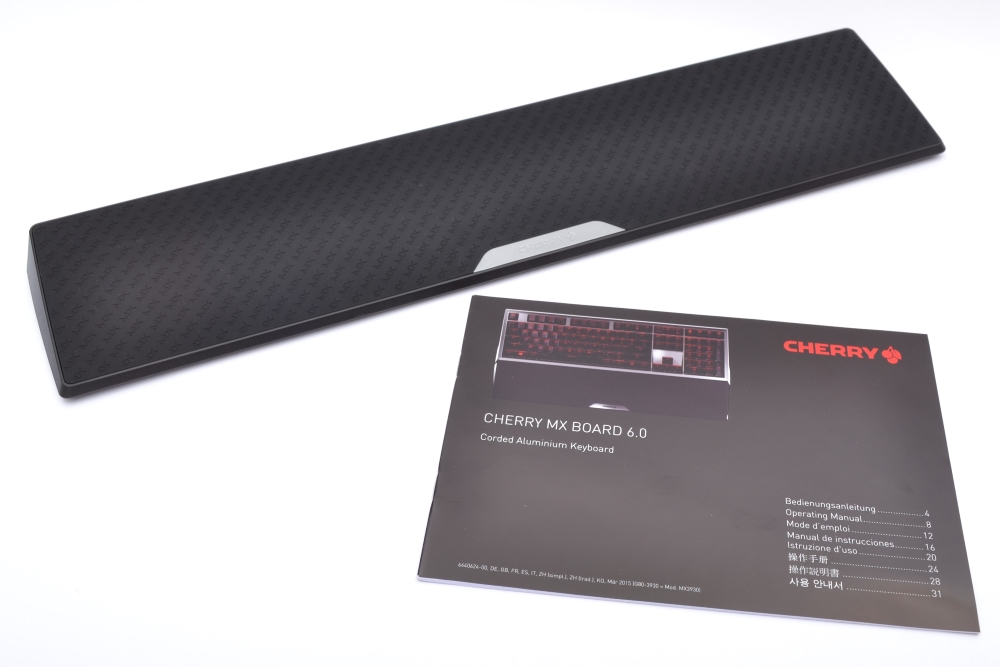 The technical specifications.
As you can see, the keyboard has red light, but there is also something that is blue. I'll tell you more about this in the light section.
In addition, the keyboard is built in aluminum, making it very stylish and exclusive. Full anti ghosting is supported, so you can type as fast as you want and the switches can last for at least 50 million activations. You should have keyboard for many years if you buy a Cherry MX Board 6.0.
Backlit: Blue / Red
Interface: USB
Number of keys: 105
Number of hot keys: 4
Layout: Pan Nordic
Keyboard Technology: Mechanical
Contacts: CHERRY MX RED
Number of activations: 50 million.
Anti-ghosting: Yes
Features: Full-N key transfer, Cherry MX technology, Laser print keychain, Windows Lock key, Adjustable brightness, Aluminum cabinet, CHERRY RK technology, Rubber palm support with magnetic docking, Gold Crosspoint precision module
Width: 45.4 cm
Depth: 14.7 cm
Height: 2.84 cm
Weight: 1.35 kg
Color: Black, aluminum
Supplied wires: 1 x USB cable - 2 m

Let's look at the goodies.
When you first unpack the keyboard, you immediately feel that it is the good stuff you bought. There is a good weight in it with its more than 1000g. and the front of the beautiful aluminum just looks great.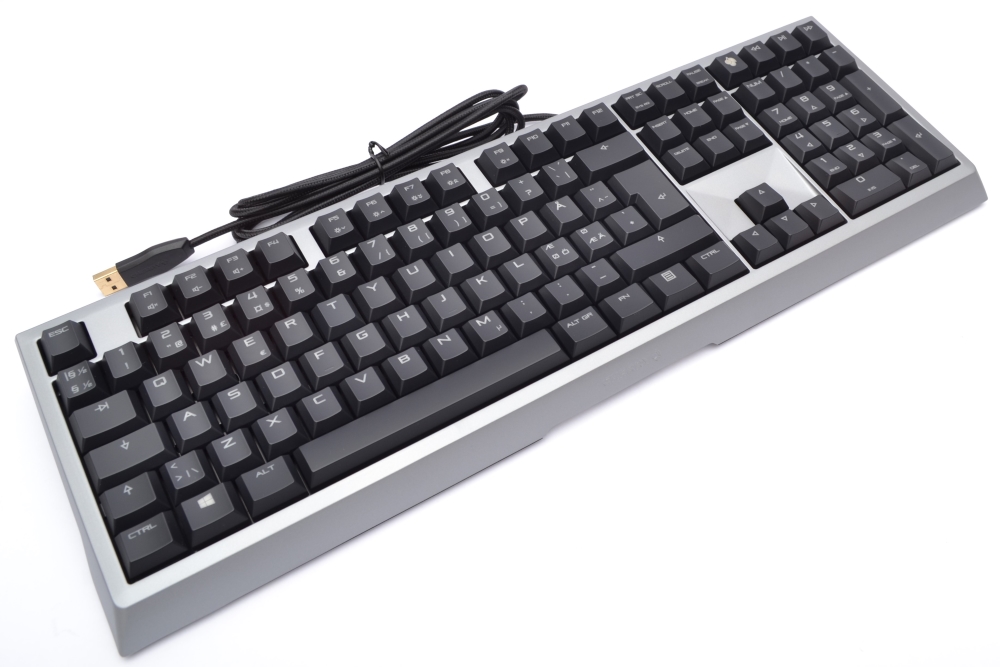 All edges are soft and rounded and the keyboard has a super delicious finish. A Cherry logo adorns the front, but this disappears if you use the wrist rest. More about that in a while.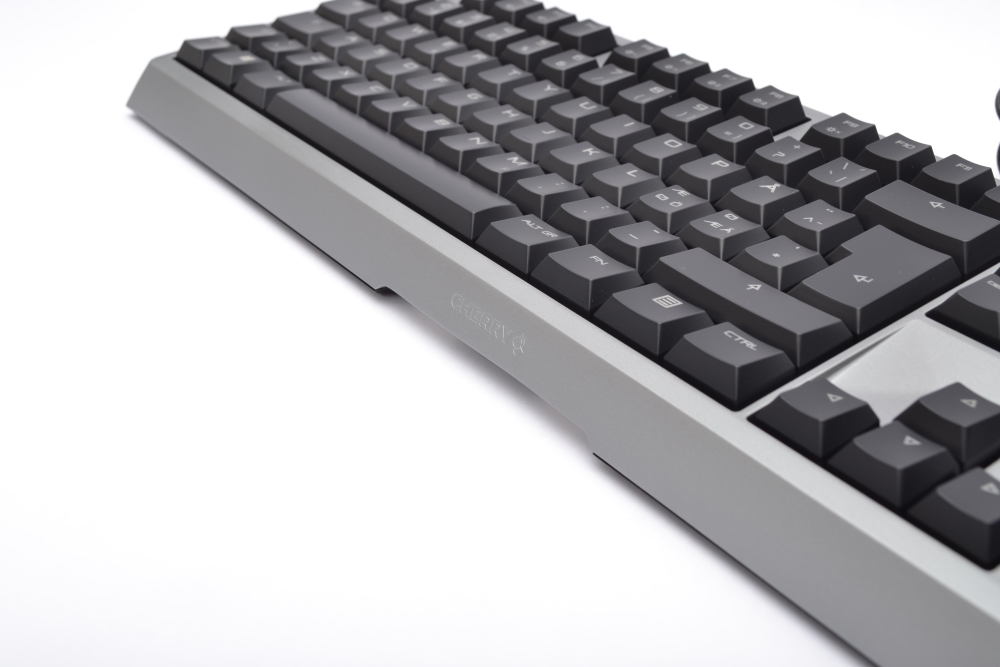 Looking under the keyboard, we find a total of 6 small rubber feet which make the keyboard stay firmly on the surface. There is also a cable guide on the back if you would like the cable to one of the sides.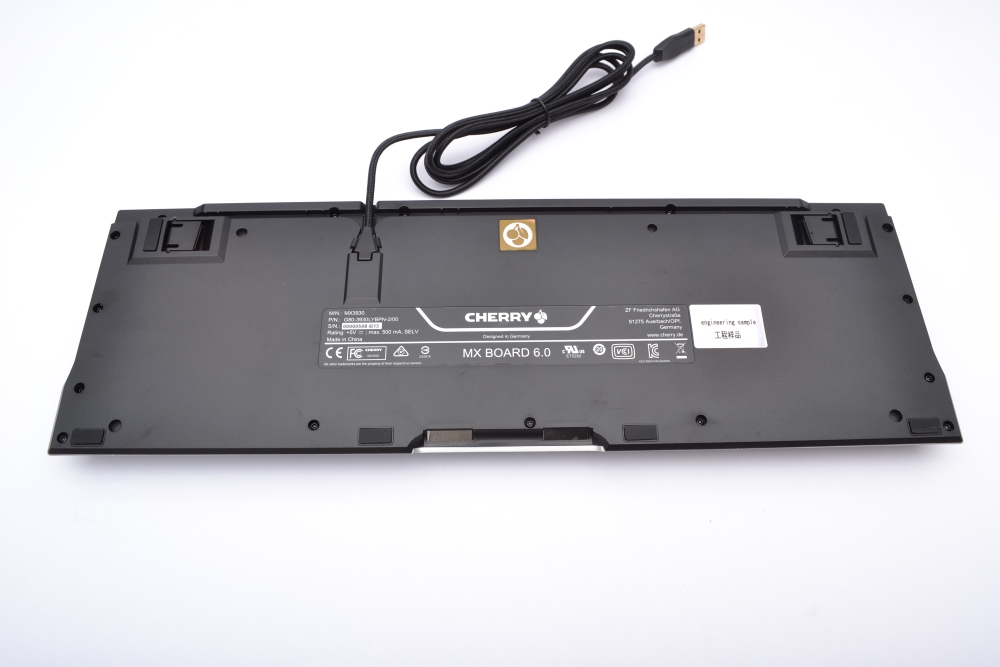 At the back of the keyboard we find foldable feet. It gives a slightly higher angle to the keyboard, which many like. Note there is also rubber on these feet, which is also a sign of quality. You don't see that so often.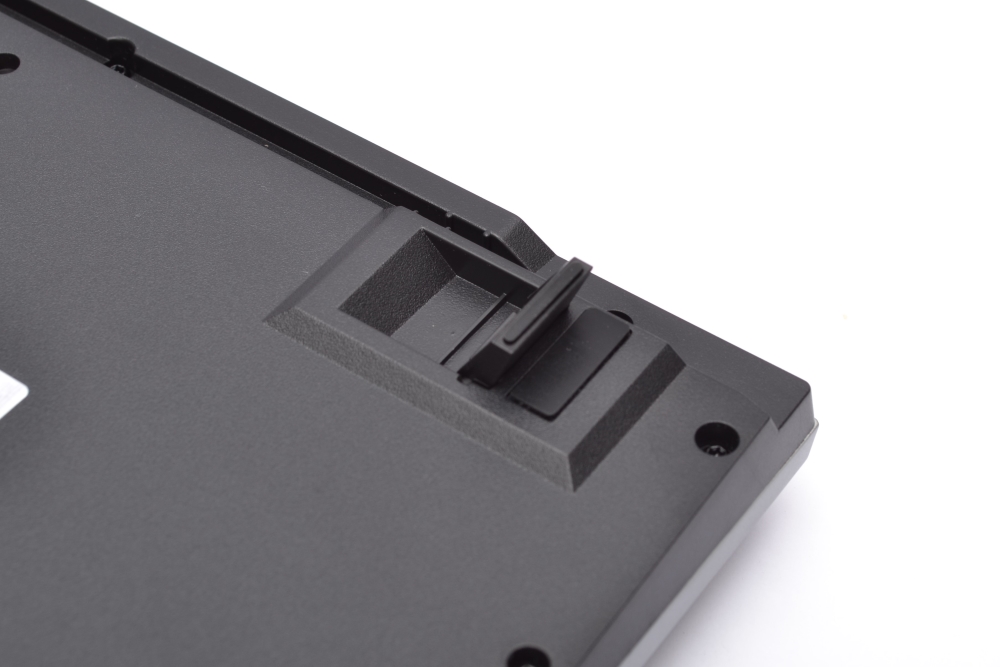 In front, we have the powerful magnets that hold the wrist rest. It's just slides underneath where it get caught and locked pretty well by these magnets.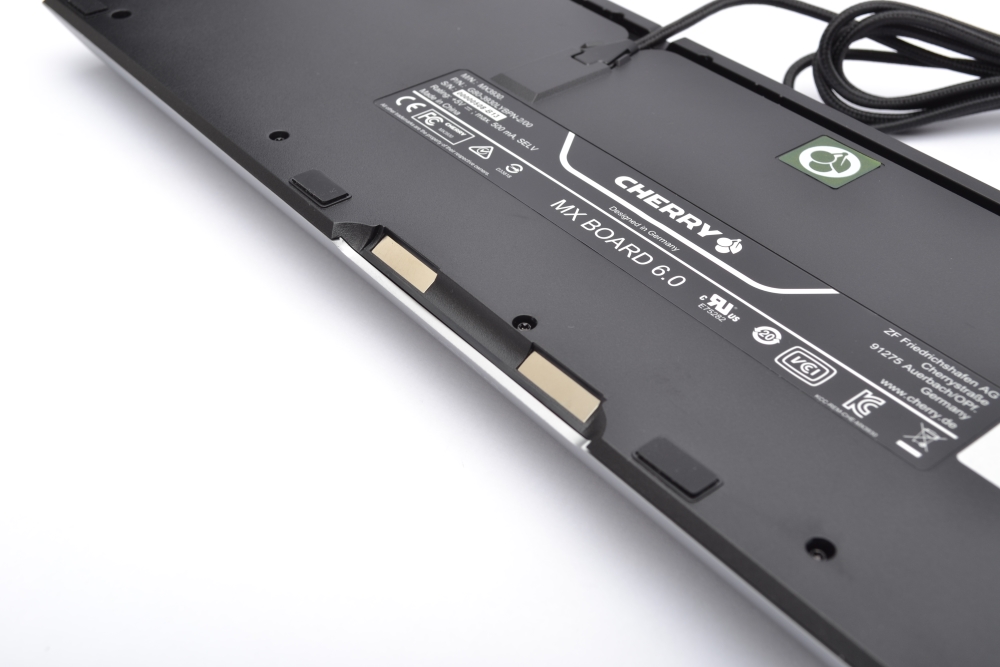 The wrist rest itself is coated with soft rubber with the MK stamped in it. It looks great and gives a good ergonomics as you do not get sore on the soft surface.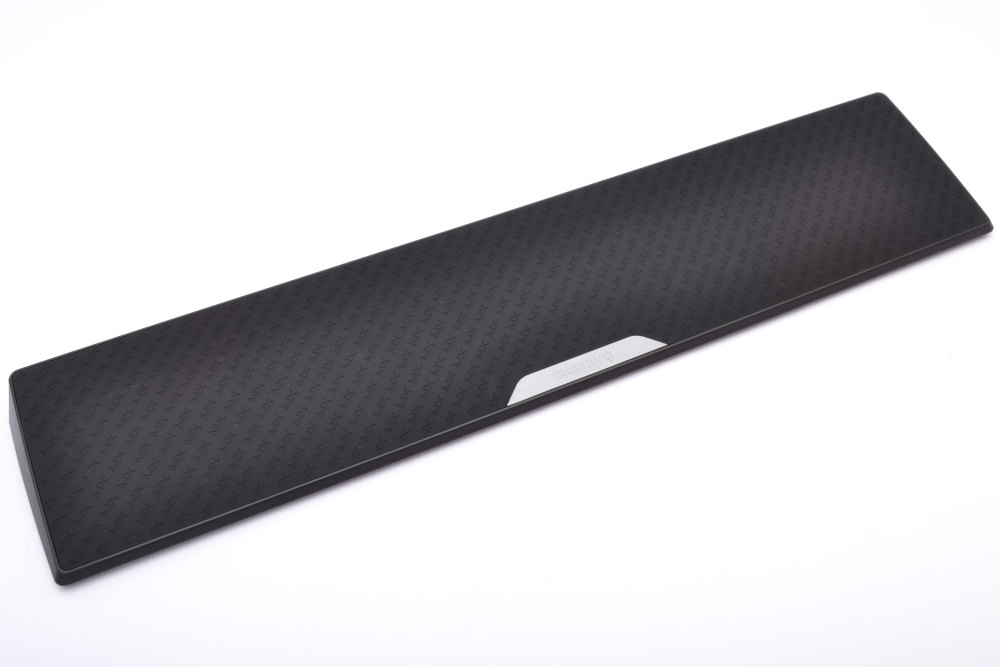 Under the wrist rest we find the metal plate the magnets catches. There are also 10 pcs. rubber feet on the wrist rest alone. It does not slip anywhere even under the wildest game in cyberspace.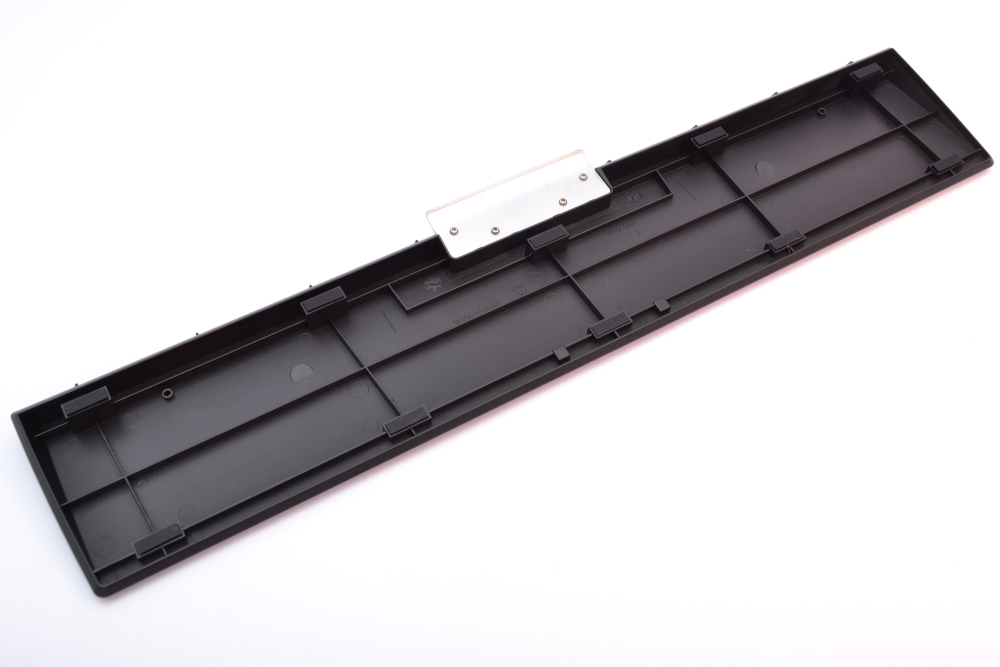 Even though the logo on the keyboard itself is hidden by the palm rest, you will not be cheated. There is a similar logo on the wrist support itself. If the rubber is sensitive to dirt I'll explain in the test section.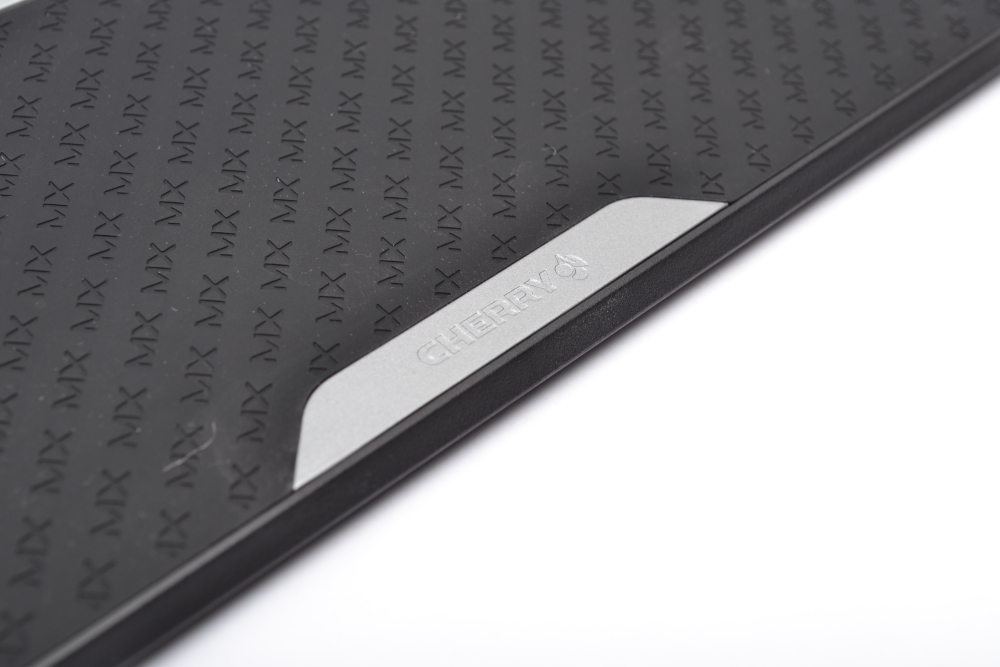 This is how the entire set looks like when it's gathered. I have to admit it looks pretty nice on my desk. I'm already in love. Note that the keyboard has a default key layout.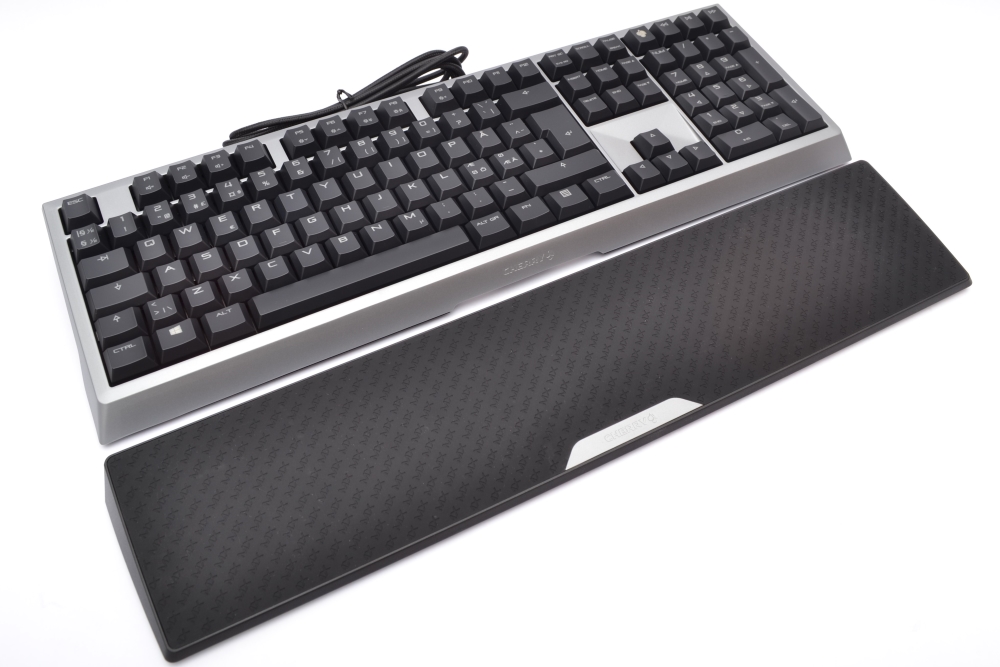 As previously written, some features are stored under a Fn function key. This key is as usual down to the right of the space bar.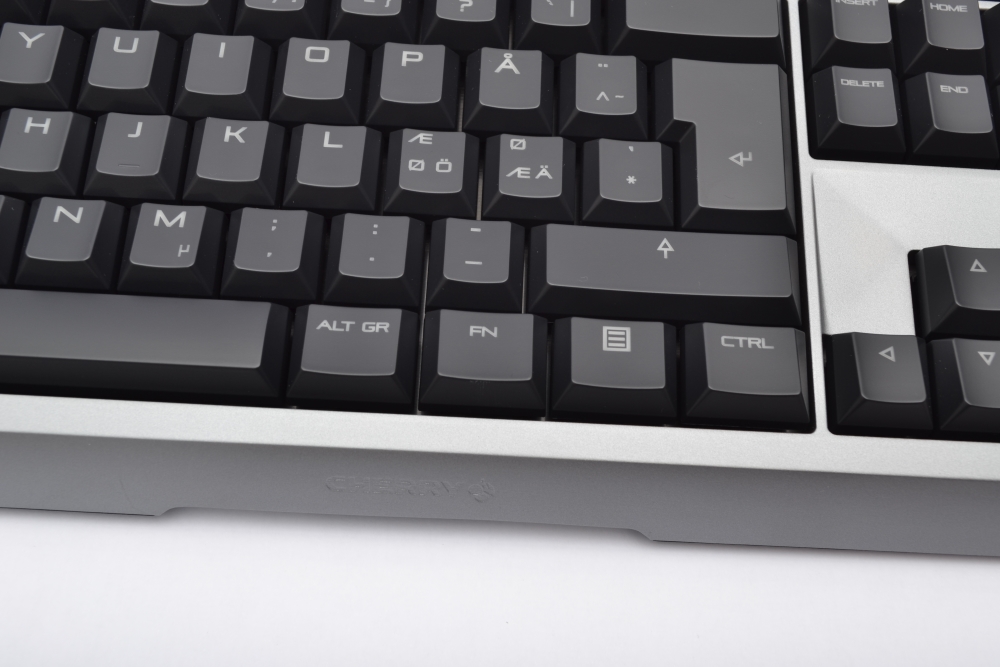 The F1-F9 allows you to adjust various functions. It is possible to adjust the volume and brightness, and turn off the light or sound completely.
Over the numeric keypad we have some dedicated keys. There is the possibility to pause the music, as well as skip to the next or previous number. The Cherry logo key is used to enable the gaming feature. This feature disables the Windows and ALT keys, among other things.
Finally, a picture of the nice looking fabric cable. It is 2 meters long, which should cover most needs. The plug is coated with gold, so there is a good connection every time you connect the keyboard. The cable seems a little stiff, but you do not move your keyboard as much as you move your mouse or headset. So that's probably as it should be.
The Cherry KeyMan software.
Cherry has made a software for all their devices, which they call KeyMan. It's quite a simple software, which can what you would expect. There are not so many frills. You can assign the different keys a new function or a macro.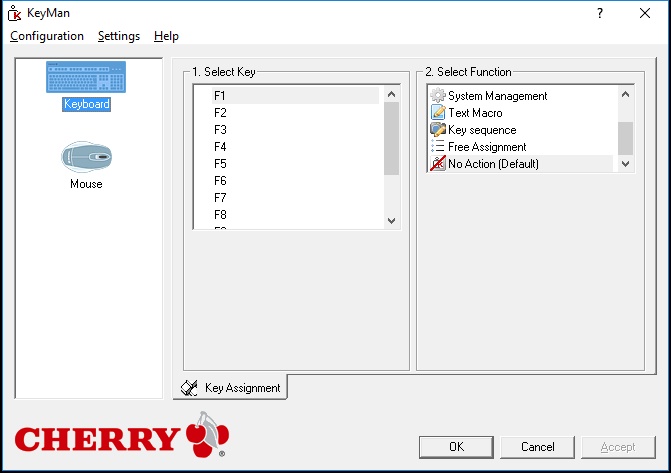 How is it then in use?
I have been gaming and writing articles and surfed to the big gold medal on Cherry MX Board 6.0.
The comfort:
The comfort of the Cherry MX BOARD 6.0 is in the top. The keys are great and soft to press, but with a hard bottom. This is typical for a mechanical keyboard.
The soft wrist support makes it very comfortable to use this keyboard. You do not get sore or anything when you can rest your hands on a soft surface. Of course, rubber picks up a little dust and dirt, but it's not that bad. If it gets bad you can always clean it with a damp cloth or under water.
The noise.
The MX RED switches are very soft without any feedback. That also means that it is one of the quieter switches Cherry has made. There are some newer series called Silent, but before they came, MX RED was the most quiet switch they made.
However, this keyboard makes a bit more noise than a keyboard with rubber dome switches. It's all natural because you have hard plastic pieces against each other, rather than pushing a rubber dome. However, you can silence mechanical keyboards by mounting o-rings under the caps. This makes the impact softer when you press the key all the way down.
The light:
The Cherry MX BOARD 6.0 has built-in red light as standard. You can turn the brightness up and down, which is very nice, because the strength of the light is actually quite strong at full strength.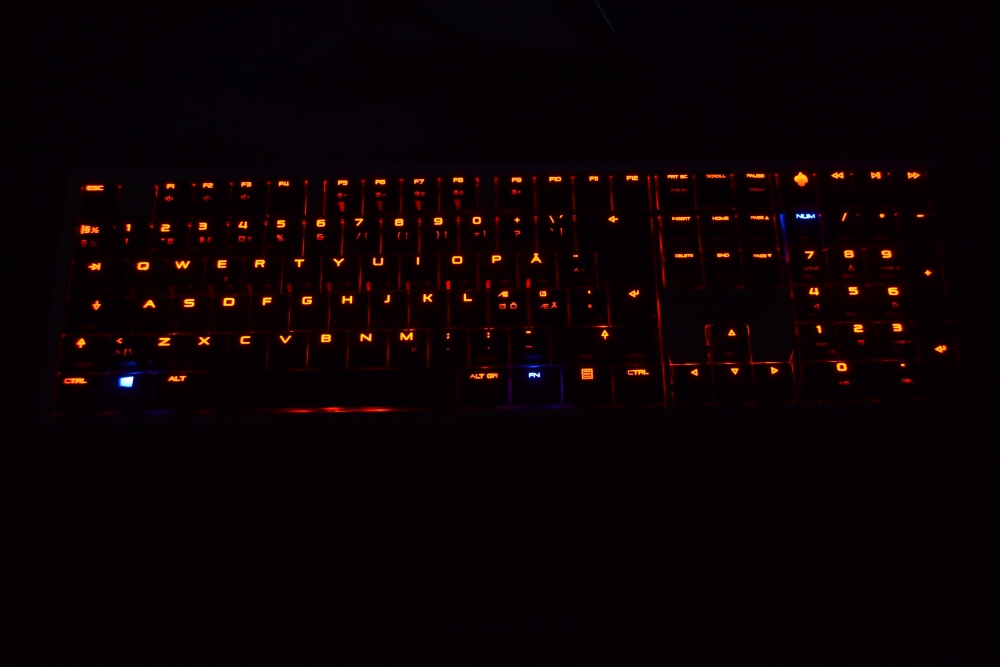 When you turn on features like locks and windows on and off, the key lights up blue. Meaning that the keys light blue when they work, and usually red when the function is turned off. It's pretty cool that Cherry has done it that way, instead of having extra lights over the numeric keypad. It has also provided space for the dedicated multimedia keys.
On the top image, the normal things are turned on, and on the bottom image I have turned the gaming feature on. This means that the Windows key changes color from standard blue to red.
What is my true meaning about the keyboard.
With their MX Board 6.0, Cherry managed to make a super-cool keyboard designed for typing. It has all the features that even the standard gamer may require from a keyboard.
The comfort is on top of the Cherry MX Board 6.0, as you have a nice wrist rest and the ability to angle the keyboard if you need it. Not only that, this keyboard is also equipped with Cherry MX RED switches, which are soft and easy to type on.
Cherry has also chosen to give the keyboard some dedicated multimedia keys, which I am a big fan of. I might would have liked some more in fact, but the features are hidden under the Fn function, which is also useful, but not optimal in my eyes.
The function in which Cherry has chosen that the lock and gaming features change color depending on whether they are enabled or not, I think is brilliant. This has given them more room for additional keys, which they have fully utilized.
There is no doubt that this keyboard is great with its good rubber-covered wrist rest and satin finish aluminum on the upper side. But when you look at the price, then you might take two steps backwards. Quality cost money. Here this is also the case, as this keyboard costs around 1600 DKK in Danish stores. Most will think that it's a lot of money when you do not get RGB colors, USB and audio connectors, as well as a full set of multimedia and macro keys.
Because of the price alone, I have to give this keyboard a nice Silver star. Had the keyboard cost a little less, it had gotten Gold on the quality, but although it is great, I can not defend the price of well over 1000 DKK in Danish stores. So there should have been some more features, because other top brands have that for the same price.
Unfortunately, I can not find a website for this keyboard that I can link to for further reading.