Cherry MW4500 Wireless Ergomouse
Cherry is back on the blog with yet another convenient office product. This time we are going to look at their ergonomic mouse with product number MW4500

German Cherry is primarily known for their switches used in mechanical keyboards, where they make many different models in several different variants. But Cherry also makes many other things, including high quality office products.
Let's have a look at the packing and content.
The mouse is received in a nice discreet packaging, with printed illustrations and technical specifications on the box.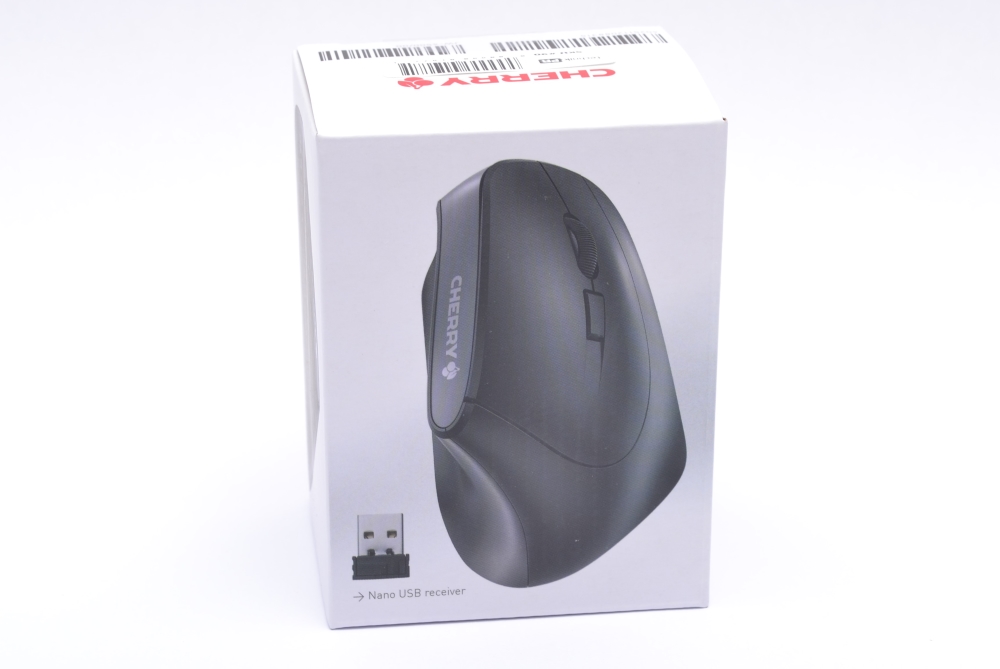 Inside the box we find the mouse, user guide along with batteries and a wireless receiver.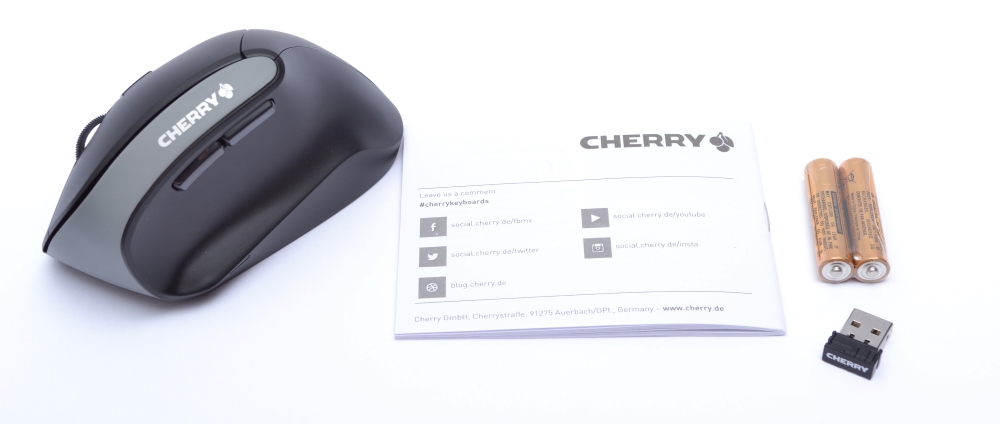 Content:
Cherry MW4500 Ergonomic wireless mouse
Wireless receiver
Batteries
User guide
De tekniske specifikationer.
As you can read, it's a wireless mouse on the 2.4GHz band. It has a range of 10 meters and 6 buttons. In addition, the adjustable DPI setting, set at 600/900/1200 DPI.
Transmission range: approx. 10 m
Frequency range: 2.400 GHz - 2.4835 GHz
Weight (product): approx. 120 g (mouse with battery) - approx. 5 g (receiver)
Total weight (with packaging): approx. 220 g
Storage Temperature: -15°C to 60°C
Operating Temperature: 0°C to 40°C
Current Consumption: max. 5 mA (mouse) - max. 35 mA (receiver)
Warranty: 2 years
Interface: USB


System requirements: USB connection
Delivery Volume:
1 CHERRY MW 4500
Operating instructions in hard copy
2 batteries (type AAA)
1 nano USB transmission receiver
Dimensions (product):
approx. 115 x 60 x 35 mm (mouse)
approx. 42 x 18 x 8 mm (receiver)
Packaging dimensions:
approx. 120 x 90 x 76 mm
Mouse:
Scanning: Optical
Resolution: 600 / 900 / 1200 dpi (adjustable)
Number of Keys: 6
Mouse wheel design: Scroll wheel with key function
Design: Ergonomic, Right-handed design,
Connection: USB
Housing colour: black
Key colour: black
Let's have a look at the product.
From the start, you notice that this mouse is something special. There is a scroll wheel and the two finger buttons and a DPI button.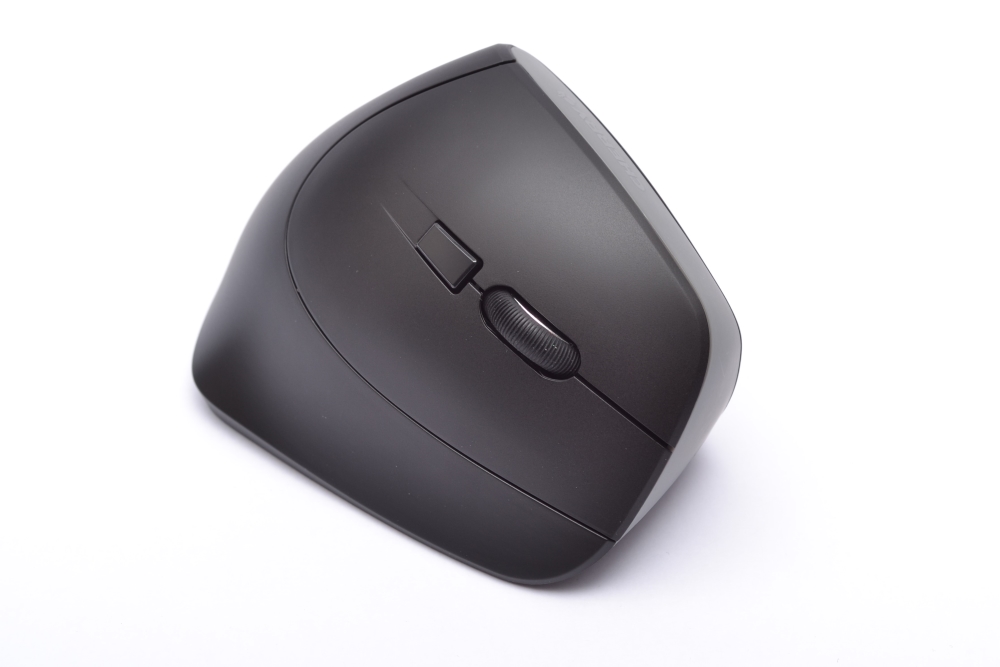 Its highly ergonomic design puts your hand at a 45 degree angle. If it feels natural or not, I'll tell you a bit later.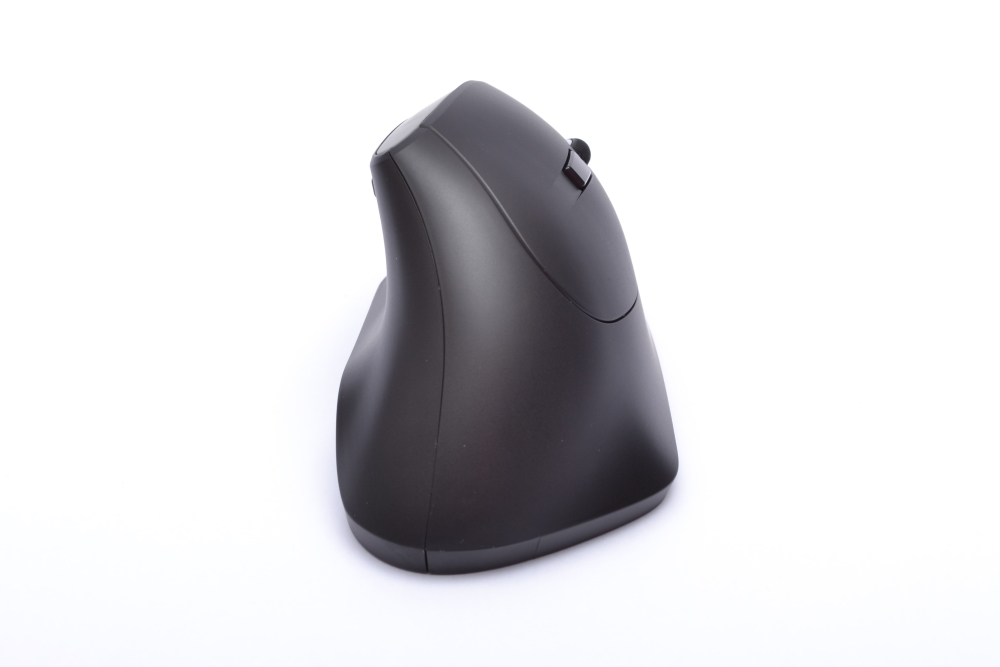 The mouse is round and soft, made of hard plastic all over.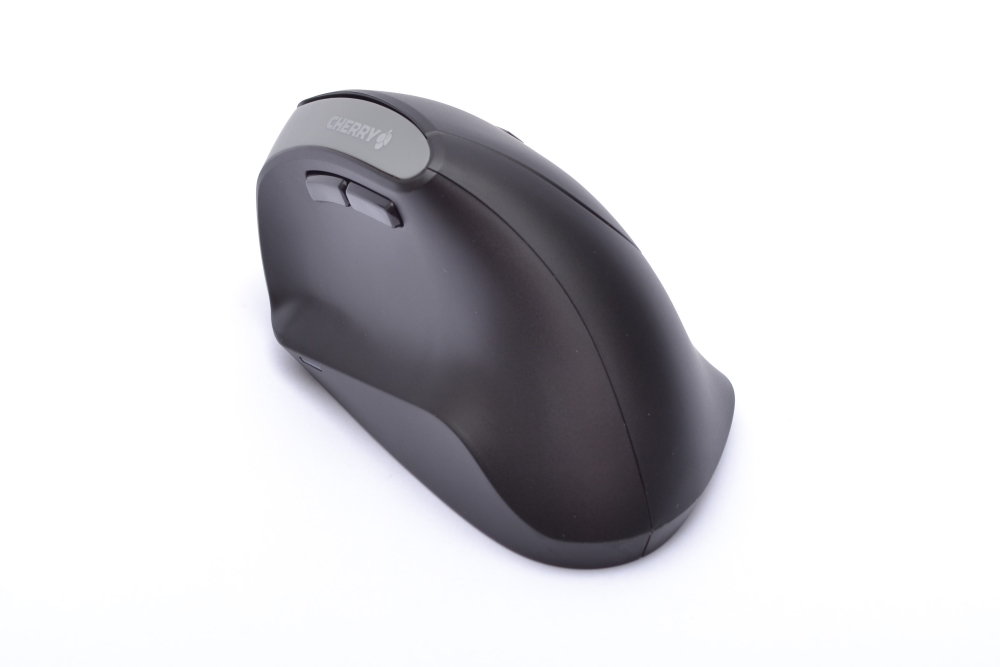 On the side of the mouse we find two buttons for the thumb.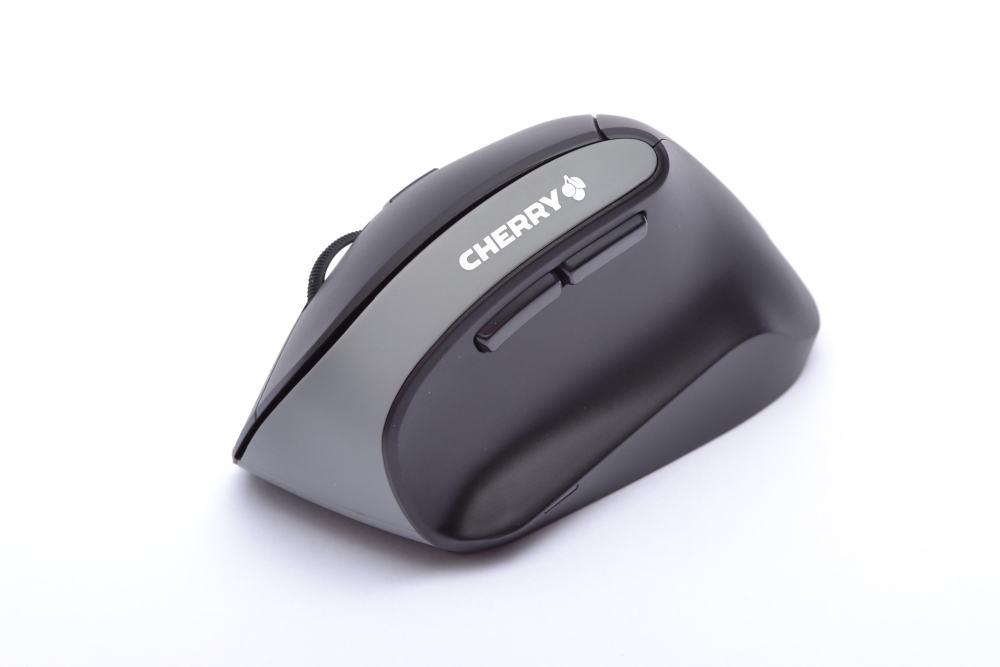 If we take a look under the mouse, we find four small sliding pads. There is a cover for the batteries and an on / off button. The small nano transmitter can be inserted into the mouse so it does not get lost during transport or if you do not need to use the mouse any more.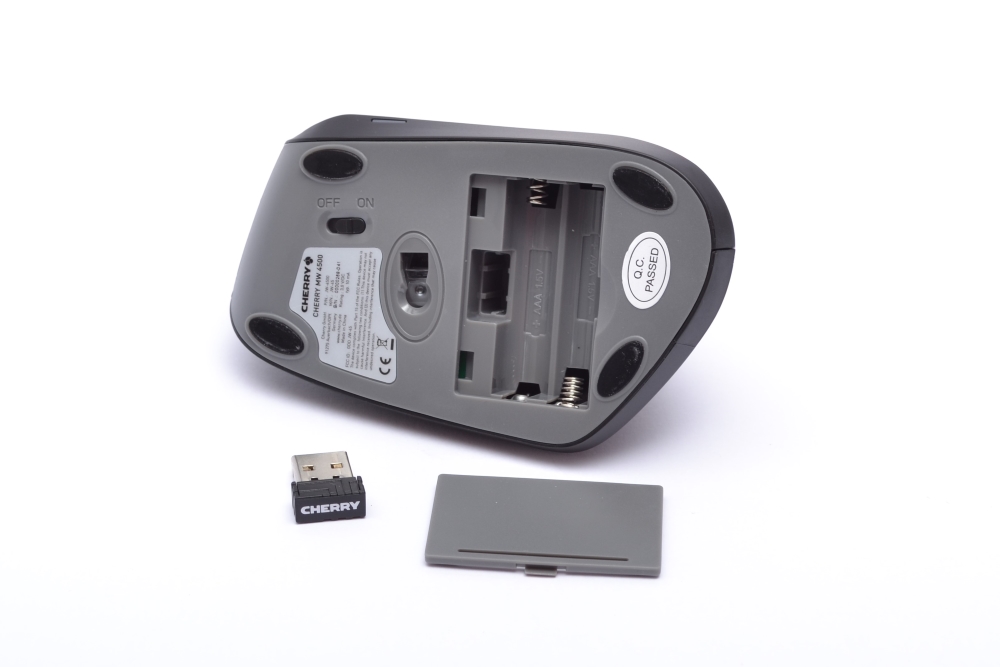 Let me try to describe the use of the MW4500 mouse.
I was very excited to try the Cherry MW4500 mouse, since I have not tried such a mouse before.
The ergonomics of this mouse are phenomenal.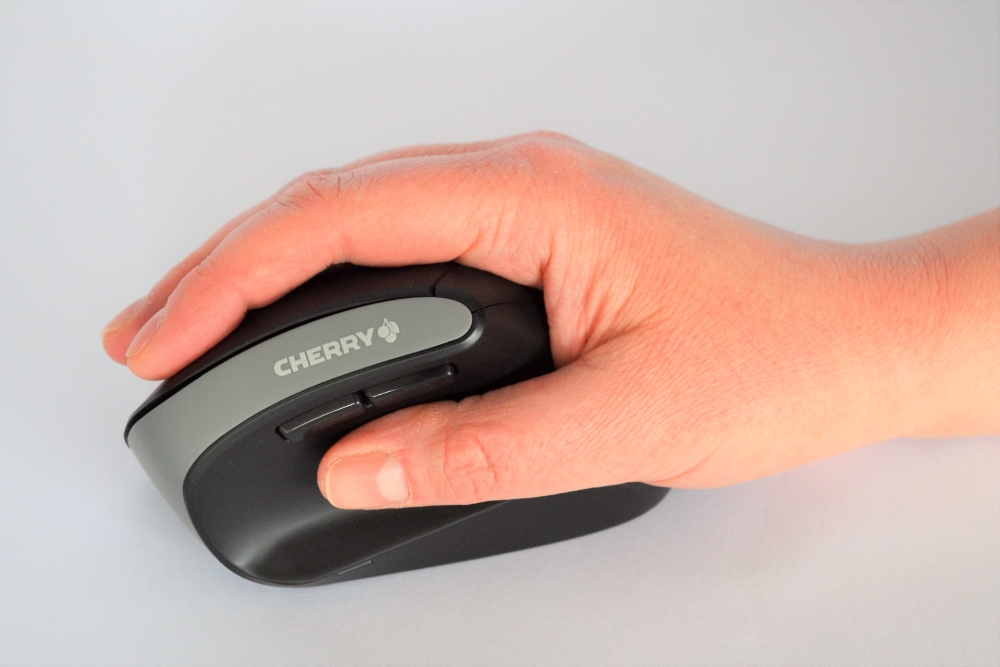 The hand falls completely naturally on the mouse, and it's just as if the mouse is molded to it. (Which it actually is)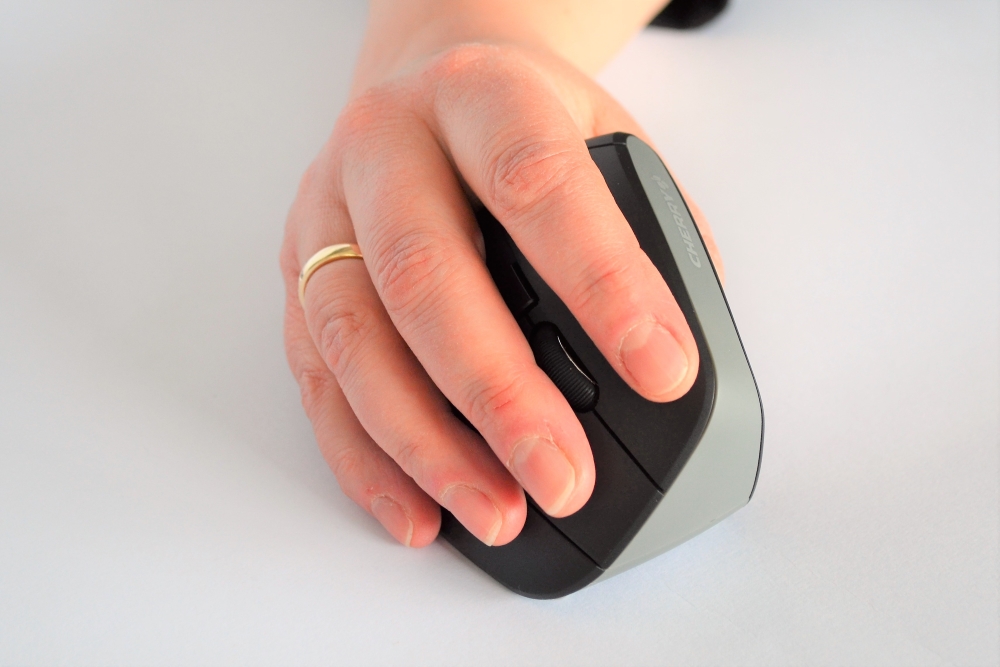 All buttons are placed as they should, you can easily reach them without having to stretch your fingers.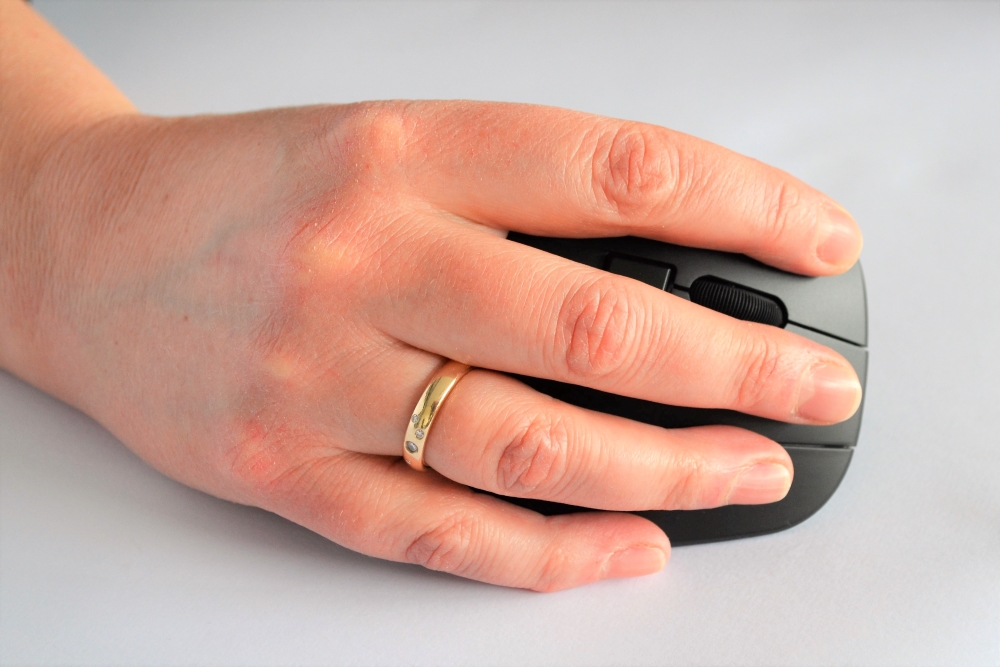 The mouse itself supports your hand all the way, and you do not get any unfortunate angles or twist your wrist. It is wonderful.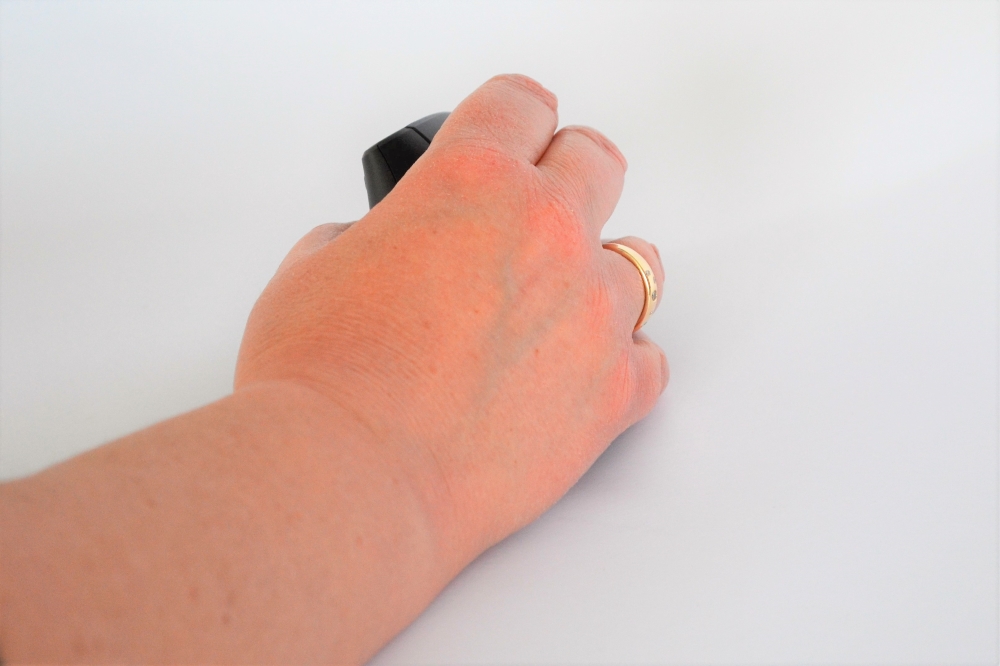 I have used the mouse for many hours and have been very pleased with it. The only negative thing I can find on it is that it is slippery on the surface. Had it just had a soft touch surface, or otherwise rubber or structure, so it could easily be lifted from the table/surface.
Gaming:
Of course, I've also tested the mouse for gaming, and if you lift the mouse often to correct the position on the mouse pad. Yes, then this mouse is properly not suitable for you.
What is my final judgment then.
I have tested MANY mice, but never one like this one. And I'm VERY positively surprised at how good this mouse is.
The ergonomics of this mouse are perfect. The hand falls completely naturally over it, and feels just natural in the hand. You do not get any wrist twist or strain your arm in any other way as it just rests on the table.
You can set the DPI to the desired one, and the 1200 DPI is actually quite fine and high enough for normal use.
The only problem I can find with this mouse is the surface. I often correct the mouse on the surface, which makes me lift my mouse quite often. It is difficult with the surface of this mouse as it is quite slippery. If Cherry had chosen a structured surface, or possibly another material in a form of rubber, then this mouse would have been the perfect ergonomic solution for everything, including gaming.
You can buy the Cherry MW4500 for just around DKK 200 at the time of writing, which is a great price for a wireless mouse of this quality and designed in this way.
My overall rating is a nice SILVER star rating, as the surface of the mouse could have been better. There is no doubt that many will find this mouse perfect, and if Cherry improves the surface, I'm also sold.
Read more about Cherry MW4500 here:
http://www.cherry.de/cid/mice_CHERRY_MW_4500.htm