CHERRY Stream 3.0 keyboard
It's time for another review and this time I'm looking at a Cherry keyboard named Stream 3.0.
Cherry is probably best known for their switches for keyboards, where they make switches to virtually all well-known manufacturers. But Cherry has actually been on the market with their own products just as long, where they primarily make products for industrial / office use.
Let's take a look at the packaging.
The box is a white discreet box with the keyboard printed on the front. At the back, all specifications and features are listed.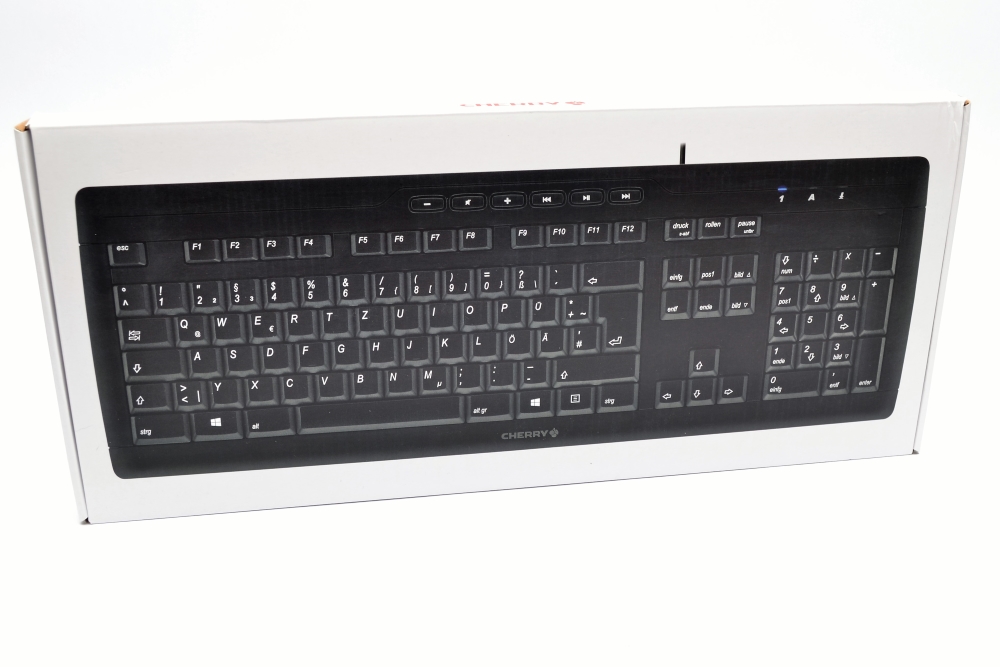 Inside the box is the keyboard safe and secure. It is wrapped in a plastic bag so it will not be scratched during transport.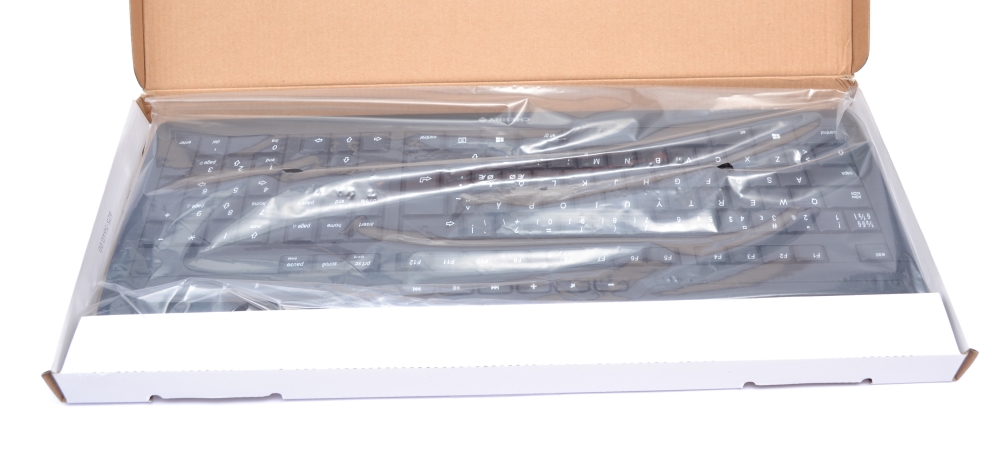 In addition to the keyboard, we find a user manual in the box as the only accessory.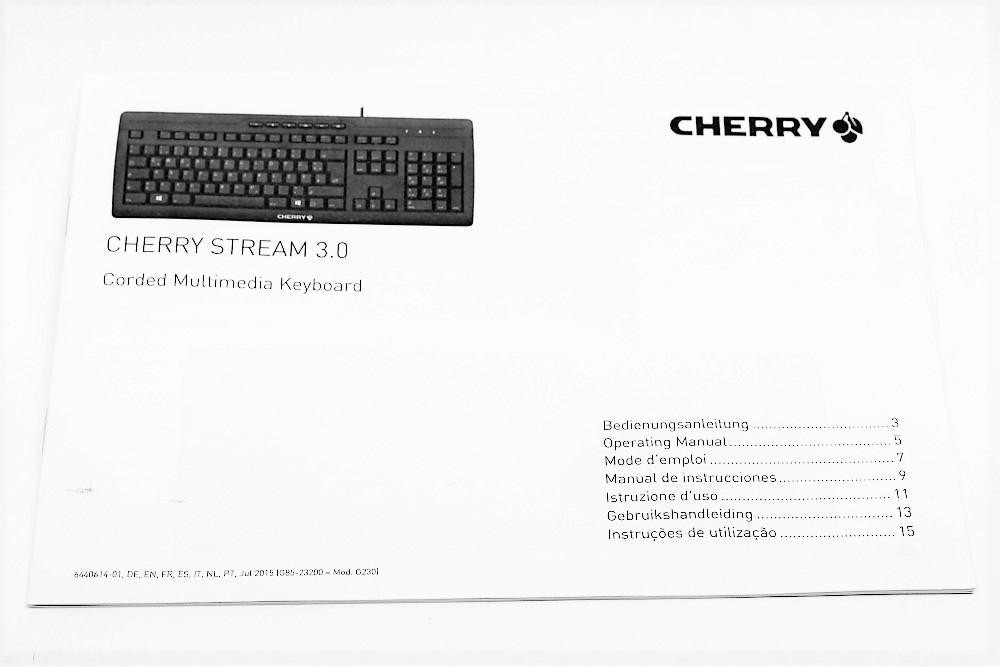 ontent:
Cherry Stream 3.0 USBkeyboard
User guide
The technical specifications.
This keyboard can be purchased in either white or black. Besides that, it can be purchased with many different keyboard layouts. So if you want to buy with a particular layout, you can see the model number in the link at the bottom of this review.
The keyboard itself weighs just under 1kg, which is a good weight for a small slim keyboard like this. And then the cord is about 1.8m long, which is also quite appropriate.
Layout (country or language): Product dependant, see table "Models"
Housing colour: Product dependant, see table "Models"
Key colour: Product dependant, see table "Models"
Weight (product): approx. 936 g
Total weight (with packaging): approx. 1205 g
Cable Length: approx. 1.80 m
Storage Temperature: -20°C to 65°C
Operating Temperature: 0°C to 40°C
Current Consumption: max. 25 mA
Warranty: 2 years
Interface: USB
Key technology: SX
Service life, standard key: > 20 million key operations
Inscription technology: Laser
Inscription layout: Product dependant, see table "Models"
Number of Keys: Product dependant, see table "Models"
Let's have a closer look at the keyboard.
Cherry is good at making keyboards that are robust and designed to last for many years. There are no crazy fancy things about them yet, which makes many think they are a bit boring. But since this keyboard is not meant for gaming but for work, it means that all the smart things are not so important.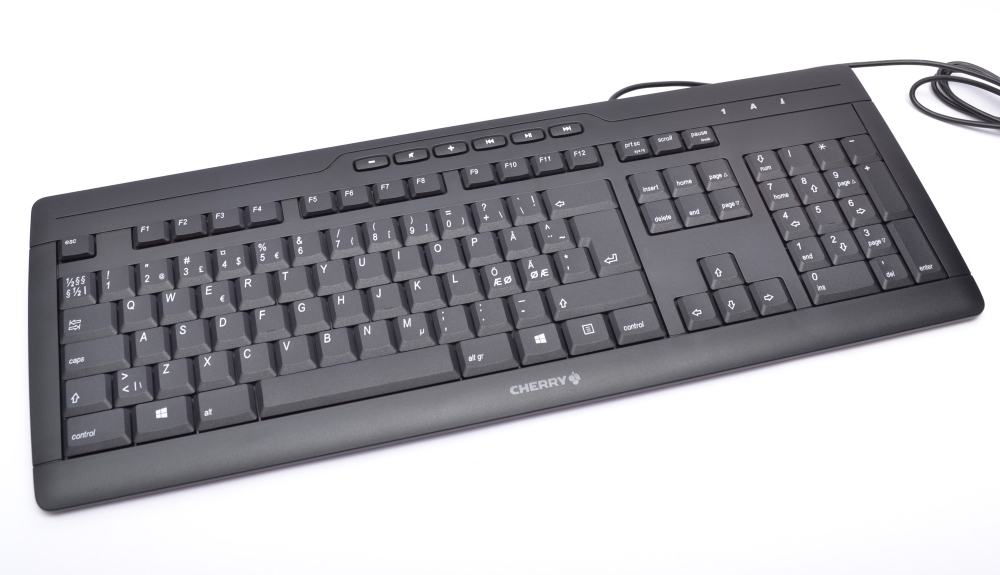 However, Cherry has chosen to give this keyboard multimedia keys, which I LOVE. It's simply the best when a keyboard has these keys. Because then you do not need to use the mouse or anything for it when you sit and work and listen to music at the same time. It's great.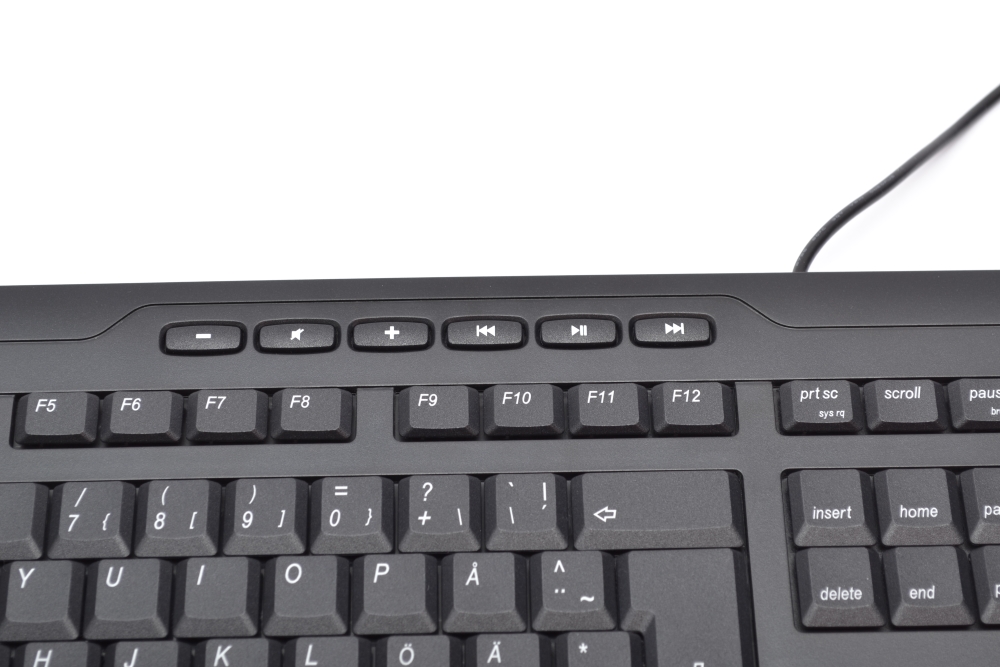 In the top right corner there are 3 LEDs, which indicate the status of the different locks. There are Num-, Caps- and Scroll-Lock. It is made nice and discreet.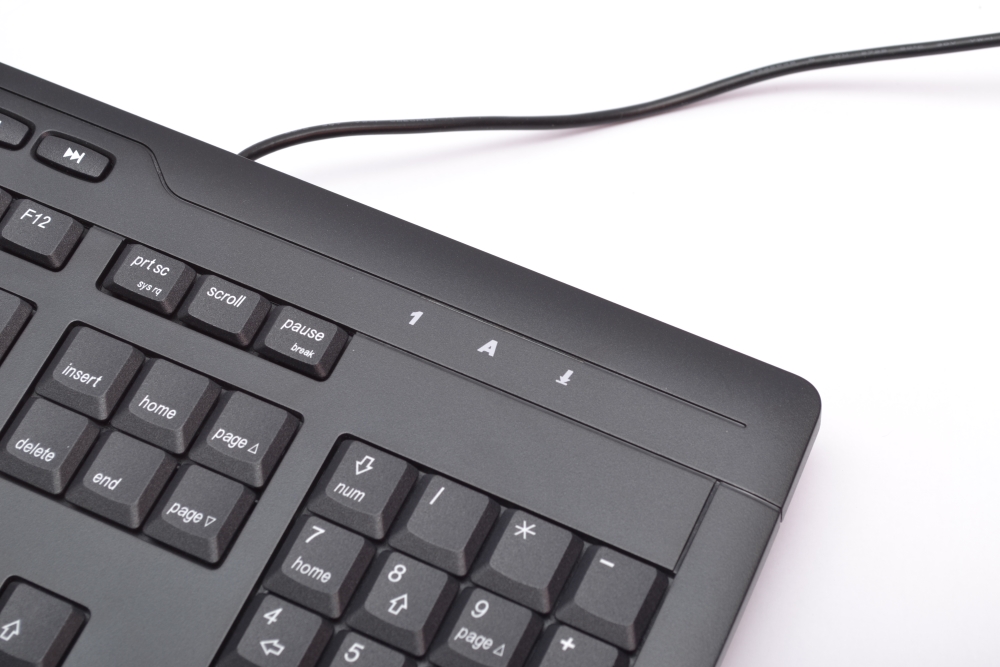 The only way you can see this is a Cherry keyboard is a printed discreet Cherry logo at the bottom of the keyboard.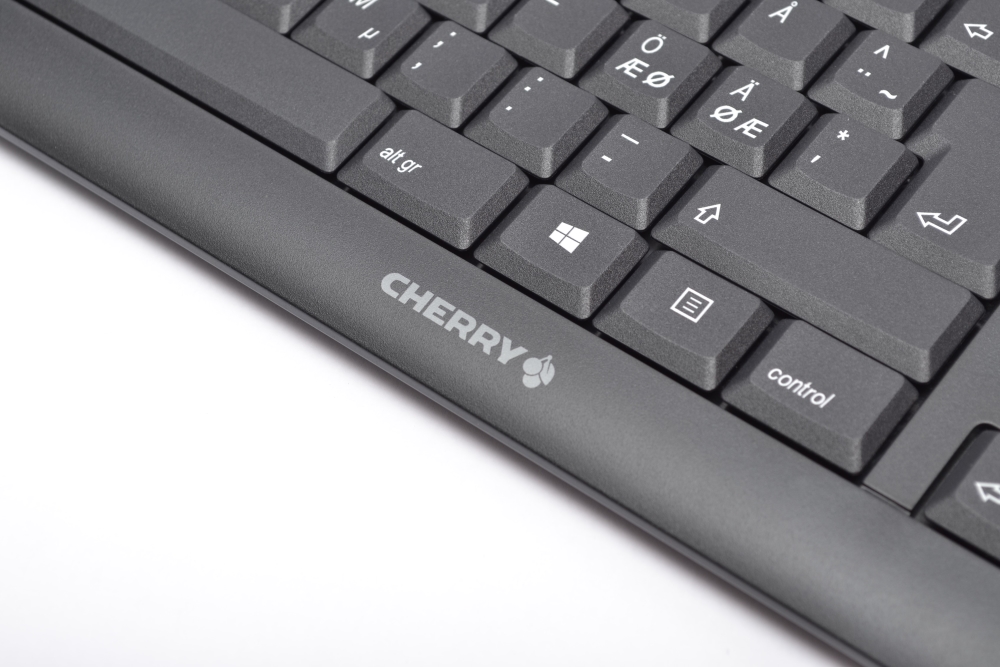 Looking at the bottom of the keyboard, we find a label plate with all information about the keyboard and 3 rubber feet at the front of the keyboard.

Against the back of the keyboard, we find some folding feet. These can be unfolded if you want a little angle on the keyboard. It is a personal opinion what you like best.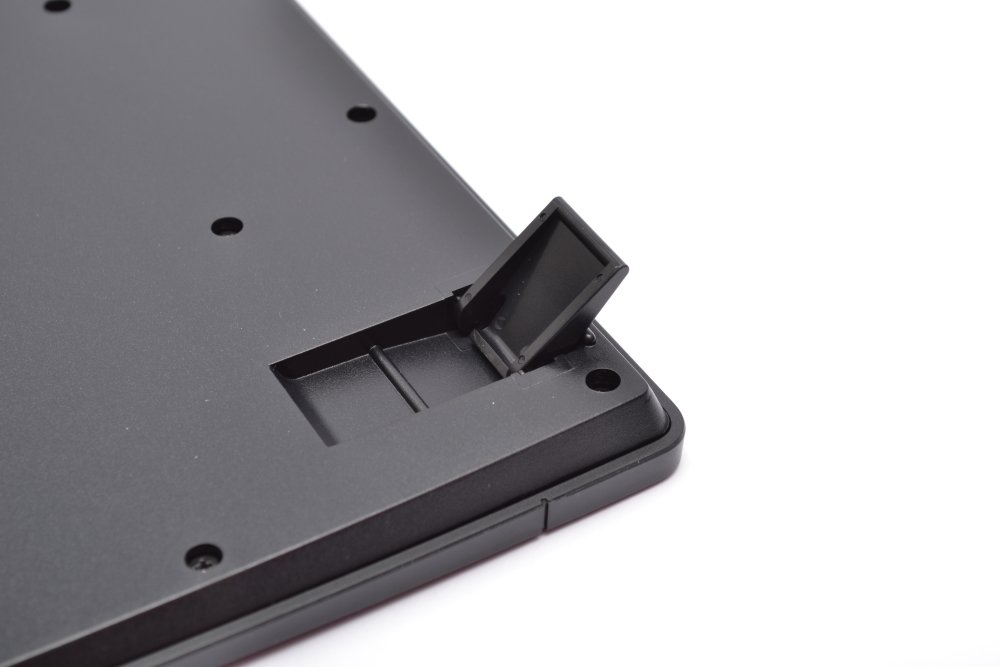 Here you can see how the angle of the keyboard changes.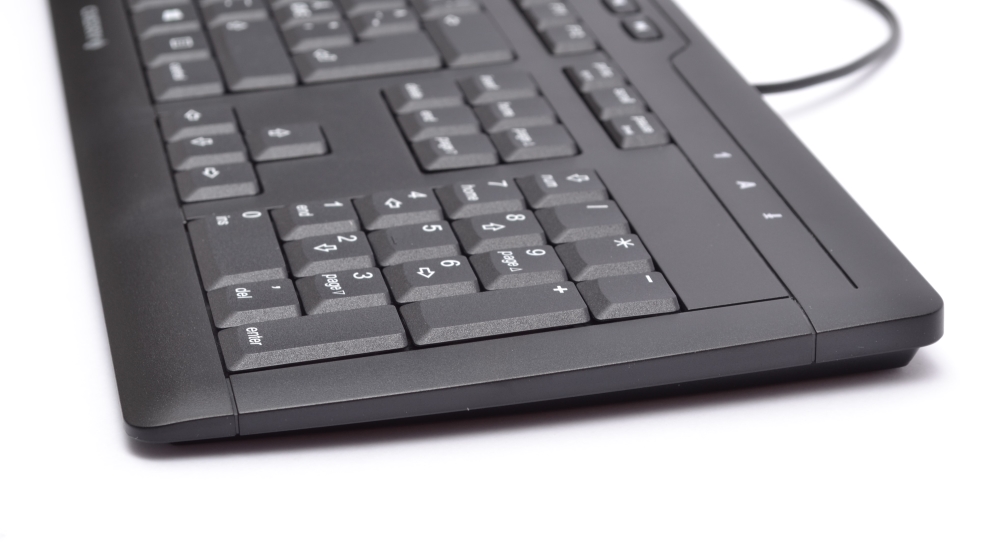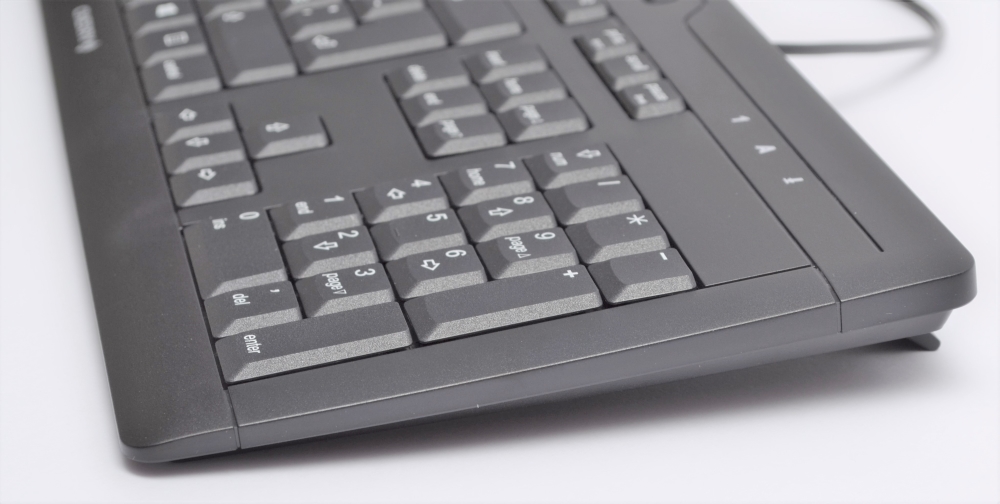 Finally a picture of the cord. There is nothing special about it, it is a plain plastic line.

Software.
Cherry has made a piece of software called KeyM@n. This software gives you the ability to program keys on the keyboard.
The program is not especially made for this keyboard, but it can be used with it.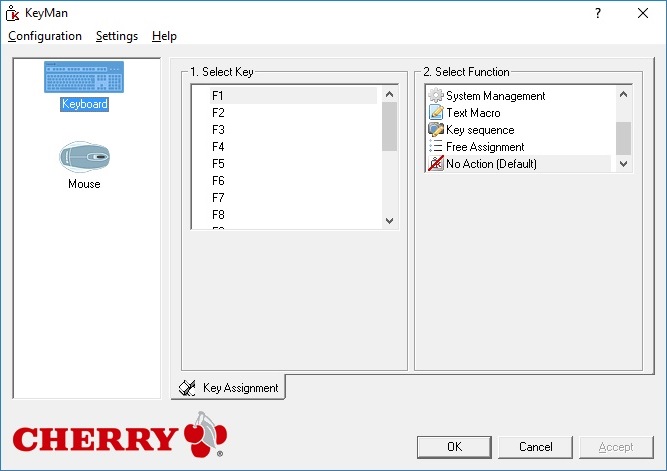 Time for typing and testing.
I have used this keyboard for quite a while, and have been really pleased with it.
Comfort:
The keyboard is a slim model with SX switches, which gives a super nice feeling when writing. The keys are not quite as low as on a laptop, and not as high as on a mechanical keyboard. It's in between.
Even though there is no wrist support with the keyboard, you do not get any pain after longer use, as the keyboard is so low in itself. It is very level with the table.
Noise:
The SX switches are incredibly quiet. You know the noise from writing on a laptop keyboard. It's pretty quiet. The same goes for this keyboard, with the keys just sliding up and down, and it's almost only when your fingers hit the key you notice sound. It is quite great, and definitely an advantage if you are in an office with others.
Layout:
The layout of this keyboard is completely standard. There is not even a Fn key where you can use secondary options on the keys. So if you're used to standard layout, with standard size keys, you'll get used to this keyboard quickly.
Software:
There is no software driver for this keyboard, but the Cherry software KeyMan kan be used with it. That way you can program the keys on the keyboard for your needs, which is really good.
Light:
There is no light in the keys in this keyboard. It's a bit of shame, but you can ask yourself how often you are in the office late in the evening with the light off. Just in conjunction with the expected use of this keyboard, it is probably doesn't matter whether there are lights in the keys or not.
There is a nice blue lights in the LEDs for indication of the Lock function. So you're not in doubt if any of it is turned on or off.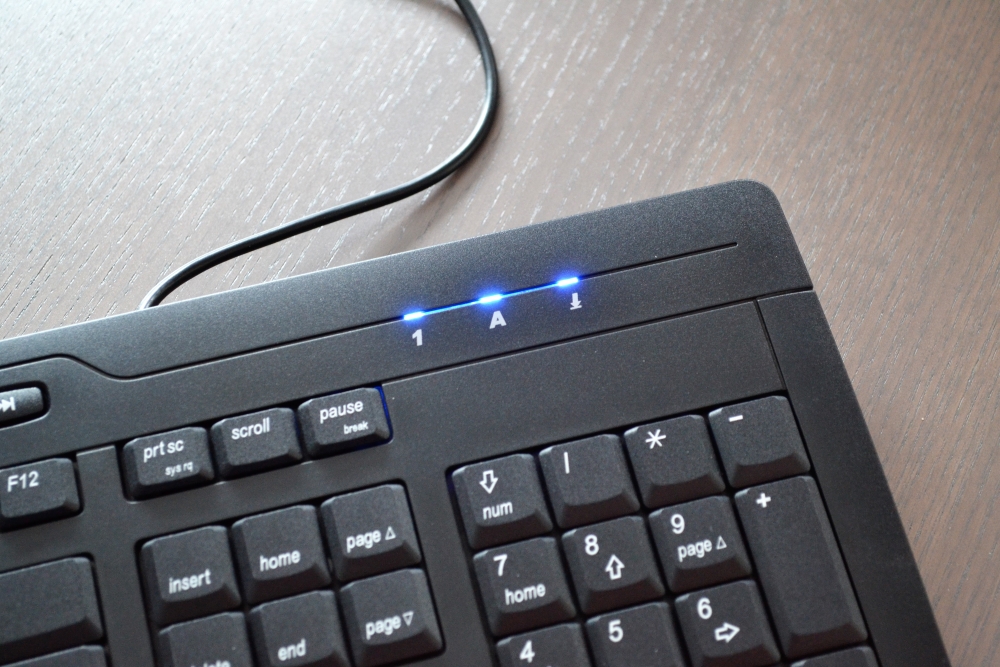 So, what's my opinion.
Personally, I think Cherry makes some pretty good products. They are primarily intended for general office users, but it certainly does not make it worse.
Cherry Stream 3.0 is a quiet low profile keyboard, with a soft design and a standard layout so it's easy to use.
That Cherry has chosen to provide this keyboard with dedicated multimedia keys is just a huge plus. Personally, I use those a lot when I sit and listen to music. Then you can just pause, skip or turn down the music.
The keyboard has the opportunity to be angled a little if you like that position when writing. I personally use it.
Cherry Stream 3.0 can be purchased in Denmark for the net amount of less than 100 DKK, which is a really nice and appropriate price.
If you put it all together, price, quality and performance you can not come to any other conclusion but a nice Gold star. Cherry has made a great quiet keyboard for a very beneficial price.
Read more about Cherry Stream 3.0 here:
http://cherry.de/cid/corded_keyboards_CHERRY_STREAM_30.htm?